Archives by Month - March 2008
I plan on doing some behind-the-scenes updates to this website over the weekend. I've been using an older version of
MovableType
to power my blog management ever since I started the blog back in 2003. I think I'm still using version 2.661 when the software has since had many updates up to version 4.1. So it's about time I finally spend some time to migrate over to the new world.

The main reason I want to make the move now is because I've been wanting to take advantage of some of the new features that come with the newest MovableType. Some of those include the ability to categorize my blog entries within multiple categories instead of just one, and the ability to create a more logical tree of categories and sub-categories. Also, I'd like to be able to tag my blog entries with keywords. This will be especially useful for tagging things like the Home with House podcasts and my other mixes with keywords like "jazzy house" or "funky house". In the end this will make my site more organized, easier to search for users, and hopefully it will also help increase the flow of traffic that comes here via Google and other search engines. That's the goal anyways.
I hope to make the changes in a development area so the live website doesn't go down or become affected during the process. But it's still possible that I might screw something up during the migration, so hang in there. The changes should be done sometime this weekend and when they are, you won't notice too much difference on the surface. Again, most of the changes will be behind-the-scenes and for my benefit, but there will probably be a few more searchable categories and options in the archives section when everything is done.
March's
Home with House
episode is here and ready to download. This month's mix has more of a progressive house feel to it, but I'd still classify it as a genre of deep house. I've included a number of great deep peak time tracks for this mix such as
Lovelee Home
which is a remix of last year's
Lovelee Dae
track, and Kalim Shabazz's awesome
Peak Bomb
. There are also a couple of great deep and energetic tracks by Ross Couch, an artist I've only recently discovered who appears to have numerous strong releases. You'll be seeing more of his tracks in my upcoming mixes.
Like last month's podcast release, this one also falls on a holiday. That's right, today is
St. Patrick's Day
instead of the usual date of the 17th. Apparently it gets moved only when it collides with some other Roman Catholic holiday which last happened in 1940 (though the Irish State holiday is unaffected by this, so I'm not really sure of the official date of this holiday in my region but I'm going with today). This is apparently the last time it won't be on the 17th until the year 2160 (check out the link above for more info about that).
So enjoy the new podcast episode, and Happy St. Patrick's Day!
Night Dealings tracklisting:
1. Jim Rivers - I Go Deep (Original Mix)
2. DJ Chus & Joeski - El Amor (Paulo Rocha Mix)
3. Q-Burns Abstract Message feat. Lisa Shaw - Innocent (Loveskys Confuse Me With Fear Mix)
4. Ross Couch - Time Out (Original Remix)
5. Morgan Page feat. Astrid Suryanto - Falling For You (Vocal Mix)
6. Blaze, Funk D'Void - Lovelee Home (Original Mix)
7. Ross Couch - Back In Time EP (One Day)
8. STP - Everything Is Beautiful (Main Mix)
9, Kalim Shabazz - Peak Bomb (Original Mix)
10. Kuningas - Waiting (Night Moves Mix)
Title:
Home with House ep04 - Night Dealings
Vibe:
Deep House
,
Groove House
Date Recorded:
March 2008
Length:
58:50 min
Quality:
192 kbps - 83 Mb
Download:
(Right-click and Save As)
•
CD Cover
•
Tracklist

Subscribe:
subscribe to this podcast

Spring is coming fast and flowers are starting to pop up all over the city now. This change of season always seems to bring with it the feeling of freshness and excitement. And with that promise of new growth and sunny weather, I've been getting my creative processes flowing and working on this month's
Home with House
podcast episode. I should have it ready sometime later this week.

I went to see 10000 BC the other night. It wasn't very good. It had its good moments, mostly a few cool special effect scenes, but otherwise it was pretty corny. Any attempts to make the audience care for the main characters failed through horribly contrived dialog. It didn't help that some of the primitive tribal characters looked like they were freshly manicured and were wearing mascara in the same era that the Egyptians were apparently building the Great Pyramid with the help of woolly mammoths. The mammoths sure did look cool though.
I've also been watching a lot of the newer Battlestar Galactica TV series lately. Now that is a quality show. It does a good job of bringing up tough ethical and morale situations that many societies seem to be discussing these days. Things like racial issues (masked as humans and machines in the show), terrorism and wars, suicide bombing, the issues of messing with human DNA, the constant struggle of religions and science, and the whole idea of souls and what qualifies something to be considered alive and deserving of rights in this day and age. Of course, all of this is sewn into a science fiction series that is packed with interesting and flawed characters along with a cool story and good action. So yeah, I like it.
Otherwise, things are moving along as usual. I'm still looking to buy my first property anytime soon (which is whenever I find something I like in my price range), I'm working on that new DJ mix that should be ready any day now, and I've got a few seasons of new TV shows to continue watching. I've also got a slew of new photos that I've been taking thanks to all this great weather. So stay tuned for more blog updates soon.
All content ©
Graham Davis
2015 •
Subscribe

Latest Game Creation: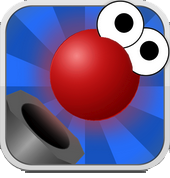 Latest DJ Velvety Mix: