Archives
March's
Home with House
episode is here and ready to download. This month's mix has more of a progressive house feel to it, but I'd still classify it as a genre of deep house. I've included a number of great deep peak time tracks for this mix such as
Lovelee Home
which is a remix of last year's
Lovelee Dae
track, and Kalim Shabazz's awesome
Peak Bomb
. There are also a couple of great deep and energetic tracks by Ross Couch, an artist I've only recently discovered who appears to have numerous strong releases. You'll be seeing more of his tracks in my upcoming mixes.
Like last month's podcast release, this one also falls on a holiday. That's right, today is
St. Patrick's Day
instead of the usual date of the 17th. Apparently it gets moved only when it collides with some other Roman Catholic holiday which last happened in 1940 (though the Irish State holiday is unaffected by this, so I'm not really sure of the official date of this holiday in my region but I'm going with today). This is apparently the last time it won't be on the 17th until the year 2160 (check out the link above for more info about that).
So enjoy the new podcast episode, and Happy St. Patrick's Day!
Night Dealings tracklisting:
1. Jim Rivers - I Go Deep (Original Mix)
2. DJ Chus & Joeski - El Amor (Paulo Rocha Mix)
3. Q-Burns Abstract Message feat. Lisa Shaw - Innocent (Loveskys Confuse Me With Fear Mix)
4. Ross Couch - Time Out (Original Remix)
5. Morgan Page feat. Astrid Suryanto - Falling For You (Vocal Mix)
6. Blaze, Funk D'Void - Lovelee Home (Original Mix)
7. Ross Couch - Back In Time EP (One Day)
8. STP - Everything Is Beautiful (Main Mix)
9, Kalim Shabazz - Peak Bomb (Original Mix)
10. Kuningas - Waiting (Night Moves Mix)
Title:
Home with House ep04 - Night Dealings
Vibe:
Deep House
,
Groove House
Date Recorded:
March 2008
Length:
58:50 min
Quality:
192 kbps - 83 Mb
Download:
(Right-click and Save As)
•
CD Cover
•
Tracklist

Subscribe:
subscribe to this podcast

All content ©
Graham Davis
2020 •
Subscribe

Latest Game Creation: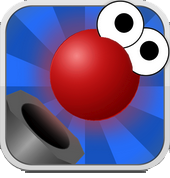 Latest DJ Velvety Mix: