About
This website is a showcase for my passions and creations. These include my
indie game creations,
DJ mixes
,
photographs
,
blog posts
and other endeavours. To learn more about me and these topics please read below and check out the rest of this website.
Photo © Davin G.
Name:
Graham Davis
/
DJ Velvety
Location:
Victoria, BC Canada
About Velvety Couch Games:
Graham has been passionate about game development since the early 1990s. Starting with the creation of an adventure game developed in HyperCard, Graham has continued creating games with Quake 1, Half-life 1/2, Unreal 2 and now the Unity3D engine. After releasing numerous level packs for games like Quake, Graham worked on the award winning Half-life mod
Firearms
that was included in the Counter-Strike retail package. Now working under the name of his own independent game company
Velvety Couch Games
, he is currently developing a physics-based puzzle game called
OddBalls
using the Unity3D engine. For more information, including game development blog posts, check out the
Games
section of this website.
About DJ Velvety:
Hailing from the West coast of British Columbia, DJ Velvety or Graham Davis, has been mixing music since the turn of the millennium. Known for his jazzy, funky and atmospheric beats, DJ Velvety enjoys exploring the realms of house music in his endless quest for thoughtful and uplifting grooves.
DJ Velvety has released over 30 mixes through his regular podcast show entitled
Home with House
. With mixes that often combine multiple styles, this podcast has enjoyed many years of success exploring the depths of house music. For more information, including downloads of all podcast episodes, check out the
Music
section of this website.
Want More Info?
contact Graham
All content ©
Graham Davis
2012 •
Subscribe

Latest Game Creation: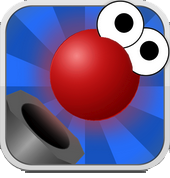 Latest DJ Velvety Mix: