About
About Velvety Couch Games:
I have been passionate about game development since the early 1990s. From my first adventure game created in HyperCard to mods made for Quake and Half-life, my childhood was full of game designs and creations. After releasing numerous level packs for games like Quake, I worked on the award winning Half-life mod
Firearms
that was included in Valve's Counter-Strike retail package. These days I'm working as a full time game developer, and in my spare time I continue to create indie games from my studio
Velvety Couch Games
(such as the puzzle game
OddBalls
and my new project
Elemancy
).
I am also a passionate supporter of growing and improving the game development community. To that end I've been one of the co-organizers of the local
Victoria IGDA
game developer
Meetup
group. We meet a few times a month and host events for aspiring and experienced game developers alike. I believe that game design, the environment we create games in, and the industry in general still have a lot of room to grow and improve. Community building is an important part of helping games reach their full potential and it's also a great way to share and learn from each other. Come join our meetups any time and be a part of our growing community. Everyone is welcome and they're free!
For more information about my game projects, including game development blog posts, check out the
Games
section of this website.
Want More Info?
contact Graham
All content ©
Graham Davis
2021 •
Subscribe

Latest Game Creation: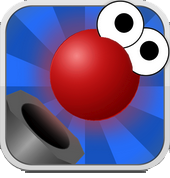 Latest DJ Velvety Mix: