Archives by Month - February 2008
Episode 3 of the
Home with House
podcast is all about funk. I'm into funk style dancing and this is the type of music that I like to get down to. This mix starts off with some funk house and eventually moves towards some more soulful house near the end while always keeping a bumping bassline suitable for dancing.
You may also notice that this episode is just under 60 minutes, where the previous ones were a few dozen minutes longer. One of my goals with this podcast in the future is to perhaps get played on some internet radio stations, or possibly featured on other similar websites. Such features are usually 60 minute spots, so I figured I might as well aim for that requirement now rather than later. That way, if I do ever get such an opportunity, I'll have plenty of archived episodes that can continue to be used as show archives.
Anyways, this episode is called
Dance of Shadows
and it will keep you dancing, or grooving, for the next hour. Please leave any feedback you have in the comments below. Happy Valentine's Day!
Dance of Shadows tracklisting:
1. Joshua Heath - You Wanna Dance (Original Mix)
2. Kinky Movement - Atlantis (Original Mix)
3. Kinky Movement - Muesli (Original Mix)
4. Deep Collective - Components (Quasamodo Remix)
5. Mod - Downtown Lady feat. Gee K. (Juke Joint Remix)
6. Urban Soul, Roland Clark - Have A Good Time (Mr. V Sole Channel Mix)
7. Jay - We Need Change (Louis Benedetti Dub)
8. Samuel Lawrence - Parappa (Jay West's Pimp Of Sound Remix)
9, Jay-J & Kelvin K. - One Day (Main Mix)
10. Joey Youngman - UnconDUBtional
11. Joshua Heath - Strategy (Original Mix)
Title:
Home with House ep03 - Dance of Shadows
Vibe:
Funky House
,
Soulful House
Date Recorded:
February 2008
Length:
57:11 min
Quality:
192 kbps - 80 Mb
Download:
(Right-click and Save As)
•
CD Cover
•
Tracklist

Subscribe:
subscribe to this podcast

All content ©
Graham Davis
2021 •
Subscribe

Latest Game Creation: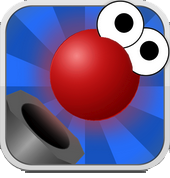 Latest DJ Velvety Mix: