Archives by Month - September 2007
Only a few weeks later and I have another new mix ready for you. Two mixes in the same month must be a new world record or something. Well, at least it's a record for me. With my new setup and all the new music I have to play with, it's not hard to stay motivated.
While my last mix was a bit of an experiment melding my regular style with some electro house, this new set is going back to my roots: deep, jazzy and soulful house. The title of this mix, Transcultural, is meant to be an adaption from this definition but in a musical way of course. There are house songs from various parts of the world in this mix including a few from Japan, Brazil, Italy and Sweden.
Anyways, enjoy the new tunes. I'm sure there will be even more coming in the near future.
Here is the full Transcultural tracklisting:
1. Mary J Blige - Beautiful (Spen's Dub)
2. Japone Brethren - Wave (SILVA & Macrophage Lab)
3. Li'Sha Project - Feel (Miguel Migs Salted Dub Deluxe)
4. Q-Burns Abstract Message feat Lisa Shaw - Innocent (Lovesky's Confuse Me With Fear Mix)
5. Alfred Azzetto - Colors (Christian Hornbostel Remix)
6. Christian Alvarez - Sophisticated Groove (Vocal Vibe)
7. Henrik B feat Terri B - Soul Heaven (E-Squire Remix)
8. Physics - The Most Beautiful Boy In Brazil (Physics 2005 Remix)
9. Mr. O - Lights Out feat Sara Smith (Kaskade Remix)
10. Mustafa - Sao Salvador (Demarkus Lewis Mix)
11. Chieko Kinbara - If You Only feat Joslyn (Kaskade Original Mix)
12. The Other One feat Sara Smith - Pictures (Craig C's Picture Perfect Vocal Mix)
Title:
DJ Velvety - Transcultural
Vibe:
Deep House
,
Jazzy House
,
Vocal House
Date Recorded:
September 16 2007
Length:
69:28 min
Quality:
320 kbps - 163 Mb, 128 kbps - 65 Mb
Download:
(Right-click and Save As)
•
CD Cover
•
Tracklist


Here it is, as promised, a new DJ Velvety mix. This is my first new mix with Serato Scratch Live, and I'm really digging it. I also got an external USB soundcard for my laptop so I can record the music back onto the laptop. Previously I was recording it with my desktop computer using a line-in jack. The new USB connection should provide a much better quality recording though.
As I mentioned in a previous blog, using this new setup with digital music files has allowed me to try some slightly different music styles without having to make a big investment. So this new mix has an electro house feel. Of course, there are still some of the usual deep and souful tracks in there as well, but it was fun to try something a bit different this time. I'm sure my next mix will contain more of my favourite jazzy and soulful house tunes, but who knows what else I might try mixing in.
Here is the full In Another Castle tracklisting:
1. Mathew Adams - No More, Anymore! (Toes In The Sand Digital) Elusive Remix
2. Morgan Page - Three Rivers (Original Mix)
3. Jorgensen - Untitled (Instrumental Mix)
4. Ananda Project - Universal Love (Jay-J's Shifted Up Dub)
5. Crystal Fake, Morgan Page - Me No Fake (Morgan Page Mix)
6. Miguel Migs - Petalpushing (Ian Pooley Dub 1)
7. Joey Youngman - Unconditional feat. FourFeet (Original Mix)
8. Morgan Page feat. Astrid Suryanto - Falling For You (Vocal Mix)
9. Julius Papp - Remember Chicago
10. High Spies - This Time feat. Latrice (Morgan Page & David Garcia Remix)
11. Miguel Migs - So Far (Eric's Old School Revival Dub)
Title:
DJ Velvety - In Another Castle
Vibe:
Deep House
,
Progressive House
Date Recorded:
September 2 2007
Length:
59:42 min
Quality:
320 kbps - 140 Mb, 128 kbps - 56 Mb
Download:
(Right-click and Save As)
•
CD Cover
•
Tracklist


All content ©
Graham Davis
2021 •
Subscribe

Latest Game Creation: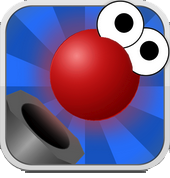 Latest DJ Velvety Mix: