Archives
Only a few weeks later and I have another new mix ready for you. Two mixes in the same month must be a new world record or something. Well, at least it's a record for me. With my new setup and all the new music I have to play with, it's not hard to stay motivated.
While my last mix was a bit of an experiment melding my regular style with some electro house, this new set is going back to my roots: deep, jazzy and soulful house. The title of this mix, Transcultural, is meant to be an adaption from this definition but in a musical way of course. There are house songs from various parts of the world in this mix including a few from Japan, Brazil, Italy and Sweden.
Anyways, enjoy the new tunes. I'm sure there will be even more coming in the near future.
Here is the full Transcultural tracklisting:
1. Mary J Blige - Beautiful (Spen's Dub)
2. Japone Brethren - Wave (SILVA & Macrophage Lab)
3. Li'Sha Project - Feel (Miguel Migs Salted Dub Deluxe)
4. Q-Burns Abstract Message feat Lisa Shaw - Innocent (Lovesky's Confuse Me With Fear Mix)
5. Alfred Azzetto - Colors (Christian Hornbostel Remix)
6. Christian Alvarez - Sophisticated Groove (Vocal Vibe)
7. Henrik B feat Terri B - Soul Heaven (E-Squire Remix)
8. Physics - The Most Beautiful Boy In Brazil (Physics 2005 Remix)
9. Mr. O - Lights Out feat Sara Smith (Kaskade Remix)
10. Mustafa - Sao Salvador (Demarkus Lewis Mix)
11. Chieko Kinbara - If You Only feat Joslyn (Kaskade Original Mix)
12. The Other One feat Sara Smith - Pictures (Craig C's Picture Perfect Vocal Mix)
Title:
DJ Velvety - Transcultural
Vibe:
Deep House
,
Jazzy House
,
Vocal House
Date Recorded:
September 16 2007
Length:
69:28 min
Quality:
320 kbps - 163 Mb, 128 kbps - 65 Mb
Download:
(Right-click and Save As)
•
CD Cover
•
Tracklist


All content ©
Graham Davis
2021 •
Subscribe

Latest Game Creation: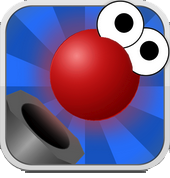 Latest DJ Velvety Mix: