Archives by Month - October 2007
I've been doing some updates to this website over the last couple days. Mostly it is back-end stuff that you won't notice, but it makes organizing and maintaining it much easier for me.
For instance, I've added some more categories to the types of posts I make here. My music is now a blog category that only shows up in the music section. This makes it easier for me to add, sort and organize my mixes, and the page is generated automatically with my template. But that should all be transparent to you. One thing that you should notice though, is that the archive section is slightly updated with a new "view by category" section. So now you can go back and see all posts that are photo posts, main journal posts, or other categories.
Another change you might notice is that my DJ mixes now have two versions. They still have the main 320 kbps mp3 versions, but I also added lower quality versions at 128 kbps. This is because those versions are much smaller in file size and some people don't have as much space to spare for such things. So if you don't mind a slightly lower sound quality, you can download them faster and take up less space on your hard drive.
Another change I've been working on, but which isn't completed or added to the live site yet, is a new addition I'm making. I've been looking into podcasting. A podcast is basically a recorded audio file distributed over the internet as a "show", kind of like a radio show. It is distributed using syndication feeds, like RSS, so that people can easily subscribe to them. For those of you that don't know, RSS is basically a file that lists updates to something, like a blog or podcast, and which resides at a permanent spot on the internet. I have one for this blog linked at the bottom of the page: Velvety Couch RSS.
Everytime I update my blog, that file gets updated with the changes. So you can download a free feed reader which regularly looks at your RSS feeds and lets you know when they've been updated. The feed reader is usually a program that just always runs in the background, checking the status of all your subscriptions. That way you don't have to manually check when websites you are interested in are updated - you are notified when they are. Firefox has a built in feed reader that I often use (if you use Firefox, simply clicking my RSS link should bring up the options). Google also has a cool looking feed reader that is free (and web based) that I may start using. It automatically downloads the podcasts you subscribe to, which is nice so you don't have to download them once you see they exist, it just automatically happens.
Common things that people subscribe to are news feeds, weather feeds, sports feeds, blog feeds and podcast feeds. Podcasts are generally like someone's personal radio show. They talk about something that fits their podcast theme for a while, maybe have some guests "on the show", and maybe play some music. You don't need a bunch of fancy equipment or anything to produce these things, just a computer, internet access and a microphone. Some really popular podcasts must be paid for (like $2 on iTunes per episode). But most are free.
I subscribe to a few music related ones that provide DJ mixsets every episode, I also check out a few that talk about new technology and interesting things happening in the computer world. In today's busy world, people often download daily or weekly podcasts they like, and put them on their iPods or other devices and listen to them on their way to or from work. I often just listen to them while I'm working as background music. And of course, you don't have to use a feed reader to listen to podcasts. In the end they are just mp3 audio files that you download and listen to. Syndication feeds just add a way to subscribe to them and track them, if desired.
Anyways, podcasts have been around for a few years and aren't exactly new. Most of you probably already know all about them, so I don't want to seem like I'm describing some new technology. What is new is that I plan to start producing a podcast show. There are a few reasons for this.
The first is that I don't want this blog to start to get stale. I want to branch out a bit and keep things interesting, both for myself and for anyone that visits this site. Also, I already release DJ mixes on here fairly regularly (at least I have been for the past short while). So combining that into a podcast really isn't much more work for me. It also gives me a stronger focus, theme and drive for keeping that up. Additionally, I get to branch out and expand my skills, and knowledge of things like podcasts and web related technology. There isn't much to podcasting, but it's still something I'd like to keep up with. Also, I can improve my skills at "public speaking" and talking in general. The shows aren't live, they are pre-recorded and I can edit them if I screw up. But talking to an audience, even if it isn't right in front of you, is a skill I could use more experience with. So this is a good way for me to improve that as well. Lastly, I think it will be fun. I can continue releasing DJ mixsets with the additional content of me discussing the music I've chosen for the set, why I chose it, my inspiration, and anything else that may be related to music, DJing or whatever catches my fancy.
So, I plan to start releasing a monthly podcast to feature my DJ mixes, and I'll be calling it "Home with House" (being that I'm producing it at home, and it's main theme is house music). The episodes will include some short dialog discussions at the start and end of my mixes. I may even feature guest mixes from friends sometimes. I'll see how things go from there. I haven't mapped out any grand goals for this, for now it's just going to be a fun side project to work on. But who knows, I may branch the show out more as time passes.
Another thing I like about podcasting is that it will keep all my mixes and shows in a nice organized system where people can easily subscribe and listen, or go back and listen to old episodes. Sometime next week you should see the first episode appear. I'm working on a logo and site update to include a spot for the shows. I've also purchased the domain www.homewithhouse.com so that the show's "brand" will easily be searchable on Google and point to this website. So stay tuned for the first episode soon!
It's that time of year again. Every few months I manage to pull myself off my ass and start getting more regular exercise again. Like many of you, I keep meaning to go for a run after work, or go to the gym, but something always prevents me from doing so.
For a while, I was too busy when I started my Japanese class. Working two jobs and taking that course sure did take up much of my time. After I dropped that class, I was sick for a while and not feeling like exerting myself with exercise. Then I became busy with bachelor party planning and writing a best man speech for my best friend Adam's wedding. I'm not much of a public speaker, so I was a bit stressed about doing a speech in front of 100 people. But the wedding and speech turned out great. I'd never been part of a bridal party for a large wedding before, and it was a lot of fun.
Now that the wedding is over, I find myself at a point of "restart" in a manner of speaking. It's like I finally have some breathing room to get things done again. Work is going well with my main job. My contract work is moving along as usual. And I now have time to get active again and work out. In fact, I've now got time to do a lot of things again, such as cook a proper dinner for my wife and I tonight, do more DJ-ing and spend time finding new music and tools to use for that hobby, read some of the many books I've bought over the last year that I haven't had time to begin reading yet, play some new video games I've been meaning to try, and watch a ton of movies I'd been meaning to see all summer. Now that I have some time without things looming over my head, I love that it's already filled up with all these things. It's times like this that I love being busy.
New month, new mix. Deep Horizons is deep and mellow. It's full of smooth house tracks with a chilled vibe. I can't think of much else to say about it other than you should download it, listen and enjoy.
I'll be posting some more regular blog updates soon. I've had a fairly busy last few weeks, and the next few will be likewise. But that just means I've got some new stuff to write about in an update. So expect some non-mix-release updates in the near future.
Here is the full Deep Horizons tracklisting:
1. Adani and Wolf - MIST of Dreams (featuring Praful)
2. Rob Pearson, C-Soul - Escape From The Madness feat. Robert Owens (Original Mix)
3. Scott Wozniak - My Light feat. Dirty Turk (Original Mix)
4. Timbalestics - The Vibe (Schwarz and Funk Remix)
5. Balage - Thank You feat. Louis Hale & Dolores Petersen (Original Mix)
6. Blue Six - Tropicalia (Eric's 5RW Vocal)
7. Microstar - Point in Time (Micros ReverseRide)
8. Colette - Feelin' Hypnotized (Kaskade Mix)
9. The Beard - Call Me feat. Amma (The Beard's Deep Dub)
10. Julien Jabre - Swimming Places (Jerome Sydenham Remix)
11. Ryralio DJ's - Sultry Blue feat. Monica Brooke (Andy Lau Remix)
12. Solu Music feat. KimBlee - Fade (Eric Kupper Remix)
Title:
DJ Velvety - Deep Horizons
Vibe:
Deep House
,
Vocal House
Date Recorded:
October 2 2007
Length:
73:01 min
Quality:
320 kbps - 171 Mb, 128 kbps - 69 Mb
Download:
(Right-click and Save As)
•
CD Cover
•
Tracklist


All content ©
Graham Davis
2015 •
Subscribe

Latest Game Creation: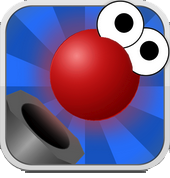 Latest DJ Velvety Mix: