Archives by Month - October 2007
New month, new mix. Deep Horizons is deep and mellow. It's full of smooth house tracks with a chilled vibe. I can't think of much else to say about it other than you should download it, listen and enjoy.
I'll be posting some more regular blog updates soon. I've had a fairly busy last few weeks, and the next few will be likewise. But that just means I've got some new stuff to write about in an update. So expect some non-mix-release updates in the near future.
Here is the full Deep Horizons tracklisting:
1. Adani and Wolf - MIST of Dreams (featuring Praful)
2. Rob Pearson, C-Soul - Escape From The Madness feat. Robert Owens (Original Mix)
3. Scott Wozniak - My Light feat. Dirty Turk (Original Mix)
4. Timbalestics - The Vibe (Schwarz and Funk Remix)
5. Balage - Thank You feat. Louis Hale & Dolores Petersen (Original Mix)
6. Blue Six - Tropicalia (Eric's 5RW Vocal)
7. Microstar - Point in Time (Micros ReverseRide)
8. Colette - Feelin' Hypnotized (Kaskade Mix)
9. The Beard - Call Me feat. Amma (The Beard's Deep Dub)
10. Julien Jabre - Swimming Places (Jerome Sydenham Remix)
11. Ryralio DJ's - Sultry Blue feat. Monica Brooke (Andy Lau Remix)
12. Solu Music feat. KimBlee - Fade (Eric Kupper Remix)
Title:
DJ Velvety - Deep Horizons
Vibe:
Deep House
,
Vocal House
Date Recorded:
October 2 2007
Length:
73:01 min
Quality:
320 kbps - 171 Mb, 128 kbps - 69 Mb
Download:
(Right-click and Save As)
•
CD Cover
•
Tracklist


All content ©
Graham Davis
2021 •
Subscribe

Latest Game Creation: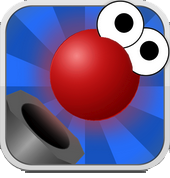 Latest DJ Velvety Mix: