Archives by Month - April 2007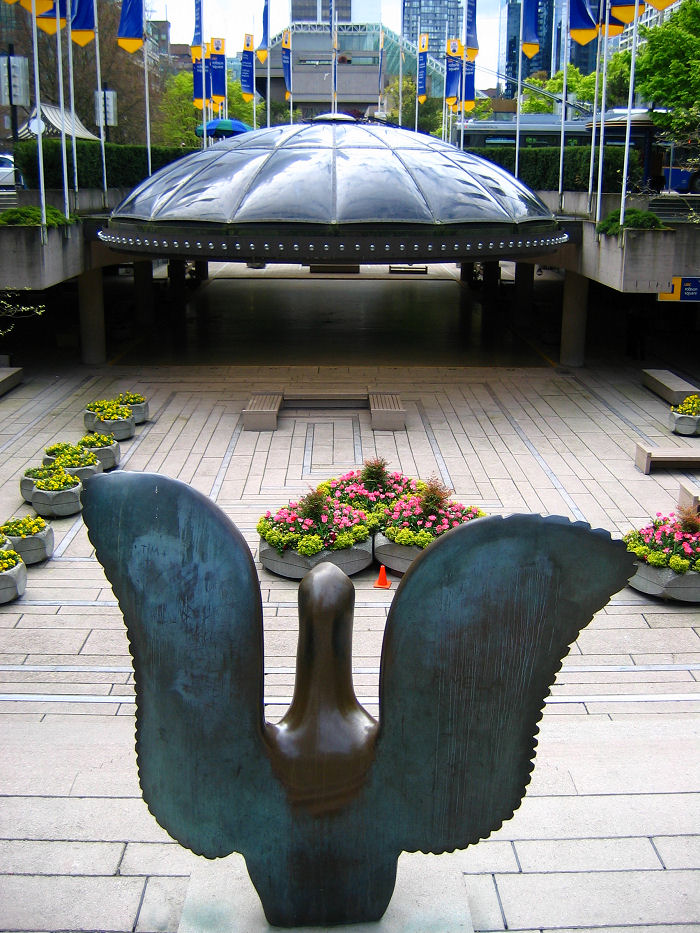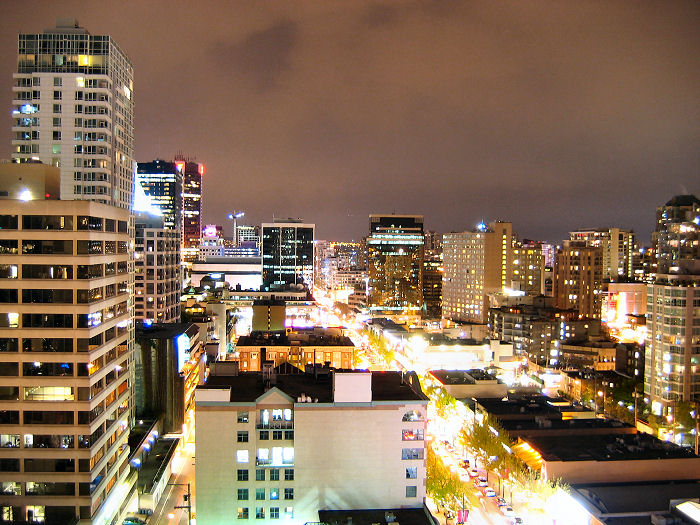 Asuka and I took a trip to Vancouver last weekend. It was a nice break away from the usual, and a good opportunity to relax and have some fun together. It was also a good chance to pick out some new and greatly needed clothes. We had a lot of fun walking around town, shopping, eating, checking out the usual fun areas and getting some new digs for summer.

We stayed at the same hotel on Robson Street as last year, and I got some similar photos from our balcony view, albeit from the opposite side. I also got some photos of that cool "art" van next to the art gallery, the one with two butts. I came across a website today with some other cool art. This German artist builds some crazy insect/crab-like contraptions that walk on wind power. They look like giant creatures walking around, but they have no motors or anything, they move purely by the wind. If you check out his website and click on "film" under the first photo you can see some videos of these things in action. It's cool seeing such inventive and unusual art.
In other news, Asuka got into her social work course at UVIC. She beat out a bunch of other applicants and will be jumping into 3rd year classes starting in the fall. She's excited for the change. I'm also starting a change this week by joining a new project team at work. I'll be building new skills, using new tools, and working with different people. The project is quite large, and we are only working on one small part of it. The project is for a company called Leica, who use to build camera lenses for your typical cameras (actually I think they still do). Now they also build huge camera lenses (like the size of a bathroom) for satellites, which take super high-resolution images of the earth, close enough to see people. The project seems pretty cool, but a bit overwhelming so far. I'm jumping right into the middle of it, and I'm a bit out of my comfort zone. But it is exciting at the same time. It's nice to get such a change at work. So this week I'm starting a new project, wearing some newly purchased clothes, and looking forward to a new summer season. Things are looking good indeed.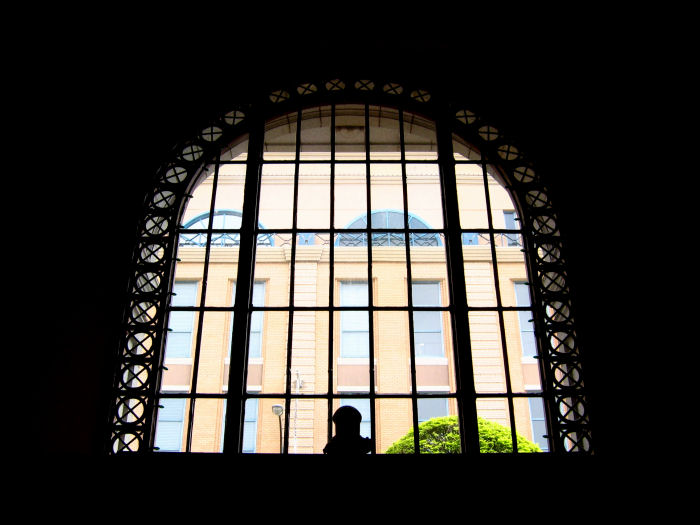 I went on a walk taking photos around town today. It's been a while since I've gone out with the main purpose being photography, so it was nice to fool around with the camera without feeling rushed. It was a great day out and perfect for strolling around.

I found out that Chris Botti is coming back to town for the Jazz Festival in June. So, true to my word, I got tickets to go see him again. His performance last time was great and I'm really excited to see him again. My dad is coming with me this time, and I'm pretty sure he'll enjoy it too. Botti will be playing at the Royal Theatre, which is literally a 5 minute walk from my place. It will be great to walk there and not have to worry about parking.
I've been getting a lot of messages from old school friends on facebook lately. I guess that the looming ten year reunion is causing a lot of people to start searching out old friends. It's great to catch up with people and see what they are doing now. Some are still in Victoria, others are on the East Coast, and others still are half way around the world. Everyone I've talked to is doing quite well though, and that's good. I'm not sure if I'll be going to any reunion, but we'll see how that turns out as it gets closer.
For the time being, tomorrow is the weekly Men's Club meeting and I'm looking foward to catching up with those gentlemen. We'll see what craziness they've been up to this past week.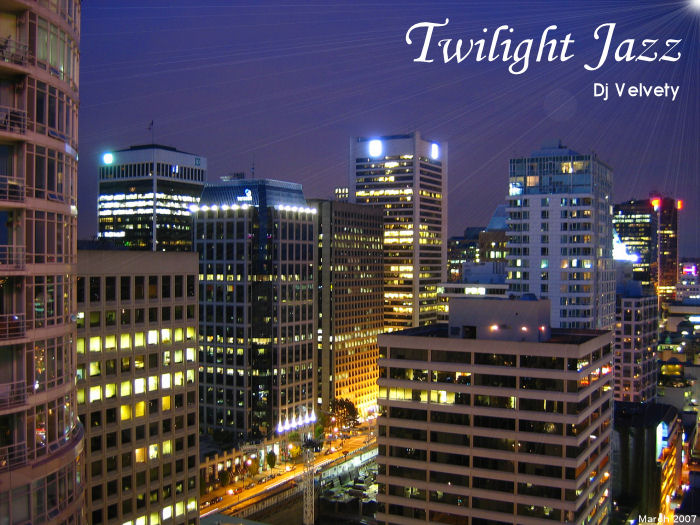 Here it is, my new DJ mix. It's been a long time coming, though that's mostly because I've taken a break from mixing for a few months. I actually started planning this mix back in September, and did a dry run of it that month. Since then I've had this mix in the back of my mind. It's been marinating for a while, and even though I haven't been mixing, I've still been tweaking the song selections and flow of this mix over time.
Then this weekend I found myself with something I'm not use to having lately: some spare time and nothing to do. So I figured it was about time I got back into my DJ hobby. I was a tad rusty, but a bit of practicing fixed that. However I did remember, by way of accidental discovery, that my mixer has a sound leak on the left side volume control. So you might still notice a few slight crackles in this mix because of that. One of these days I'll get myself a new mixer. But for now, here is the new mix along with a track list and CD cover if you choose to burn it to disc (notice the photo is the same one I used for the background of this website).
Here is the full Twilight Jazz tracklisting:
1. Chris Botti - When I See You
2. Gazzara - It's Not Over (Belladonna remix)
3. Crazy Penis - You are We (Pooley's main mix)
4. Physics Feat Teresa - This Feeling
5. Johnny Fiasco & Dizzy - The Denver Blue (Fiasco remix)
6. India Arie - Benji Candelario Mixes (BC's Inspirational mix)
7. Stealth Jazz - So Many Times (dub)
8. Dj John 'Julius' Knight - Steppin' Out (Audiowhores Jazzclub remix)
9. Blaze - Breathe (Original Album version)
10. Miguel Migs - City People (Petalpusher dub)
11. Woosh, Al Royale & Kinky Joe - Need U
12. Schmoov! - Put Your Mind To It
13. Chris Botti - Best Time
Title:
DJ Velvety - Twilight Jazz
Vibe:
Deep House
,
Jazzy House
Date Recorded:
March 31 2007
Length:
68:44 min
Quality:
128 kbps - 65 Mb
Download:
(Right-click and Save As)
•
CD Cover
•
Tracklist

All content ©
Graham Davis
2015 •
Subscribe

Latest Game Creation: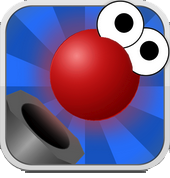 Latest DJ Velvety Mix: