Archives by Month - July 2009
Every so often I feel like making an upbeat and primarily vocal DJ mix, and this month's
Home with House
podcast episode is just one of those times. Episode 20 is yet another two hour long mix of funky, upbeat and vocal house mixed with my usual flavour. It starts off relatively mellow and soulful and progressively builds a groove that becomes more upbeat and funky. The mix reaches a crescendo at the end with a couple of big progressive house tracks and then fades out with a vocal denouement to finish it off. As usual with my mixes, this one includes a few older tracks mixed in with mostly newer ones. There is also a tribute track to MJ with a nice unreleased remix of Billy Jean by a fellow deep house junky from South Africa named Erefaan Pearce. I hope you enjoy episode 20, this one is called "Distant Voices".
Distant Voices tracklisting:
1. Kem - Heaven (Scott Wozniak Vocal Remix)
2. Martin East Projet feat. Canata - Far From This Place (Original Mundial Vocal Mix)
3. Physics - My Love (Solar House Fresh Vocal Mix)
4. DJ Wady - Mozambu (Deep Josh & Angel Pina Mix)
5. Matthias Heilbronn ft. Inaya Day - Heaven (Jazzloungerz Ayla Lead Mix)
6. Aly-Us - Follow Me (Full Intention Club Mix)
7. Ralf Gum feat. Monique Bingham - Kissing Strangers (Ralf Gum & Alternative Club Mix)
8. Michael Jackson - Billy Jean (Erefaan Pearce Cape Flats Mix)
9. Hanna Hais - Une Journee Avec Toi (Souldynamic & Fiorese Remix)
10. Teddy Douglas featuring Margaret Grace - God Created Woman (Original Mix)
11. Luis Radio & Raffa - Jam Jam (Dub Mix)
12. John 'Julius' Knight & Roland Clark - This is House (Jask's Thaisoul Club Mix)
13. Cappricio - Everybody Get Up (Jazz N Groove Nu Disco Vocal)
14. Grant Nelson - Brave New World (Original Mix)
15. Spiritchaser ft. Robina - Rain Down (Original Mix)
16. Joey Negro - Love Hangover (DJ Spen Club Mix)
17. Shur-I-Kan feat. Alexander East - Simply Yes (Original Mix)
18. Physics feat. Simone Morena - Estrelas (Physics Que Puro Mix)
19. Orienta-Rhythm feat. Stephanie Cooke - Don't Take Your Love (Orienta-Rhythm Original Club Mix)
20. Emil Lanne - Beat Street (Ross Couch Remix)
21. Romain Curtis & Seamus Haji feat. Awa - I've Been Looking (Seamus Haji Vocal Mix)
22. Lee Kalt & Mark Alston feat. Missus M - Kiss & Fly (Dub Mix)
23. Nufrequency - Go That Deep feat. Shara Nelson (Charles Webster Remix)
Title:
Home with House ep20 - Distant Voices
Vibe:
Funky House
,
Uplifting House
,
Vocal House
Date Recorded:
July 2009
Length:
126:51 min
Quality:
192 kbps - 178 Mb
Download:
(Right-click and Save As)
•
CD Cover
•
Tracklist

Subscribe:
subscribe to this podcast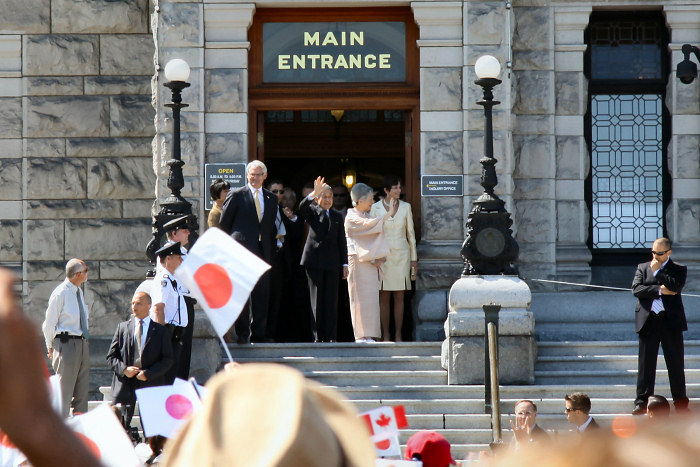 This past weekend the Emperor Akihito and Empress Michiko of Japan were in Victoria. They are touring Canada to mark the 80th anniversary of diplomatic relations between Japan and Canada. They were staying at the Government House while in Victoria and I went to try and take some photos when they arrived on Friday but I had bad timing. On Saturday they were scheduled to leave the Parliament Buildings and greet people outside, so Asuka and I went to see if we could catch a peek of the royal couple. We got to see them leaving the building and they also walked right by us up close (and I mean really close, I could have shook his hand if someone else beside me wasn't already doing it). It was a pretty cool experience.
These days the
Emperor of Japan
is a ceremonial figurehead of a constitutional monarchy, so he doesn't have any real governmental power. Japan also has an elected prime minister much like England has a prime minister and a Queen as the head of the British Imperial Family. As the Emperor,
Akihito
is also the highest authority of the
Shinto religion
. The Imperial House of Japan is the oldest continuing hereditary monarchy in the world, dating all the way back to 660 BC. Considering how old this monarchy is, it is interesting that
Empress Michiko
(his wife) was the very first commoner to marry into the Japanese Imperial Family.
Below are a few of the photos I managed to take of the Emperor and Empress at the Parliament Buildings. Unfortunately the Empress was greeting people on the other side of the walkway (we got to see the Emperor up close) so I don't have any good up close photos of her.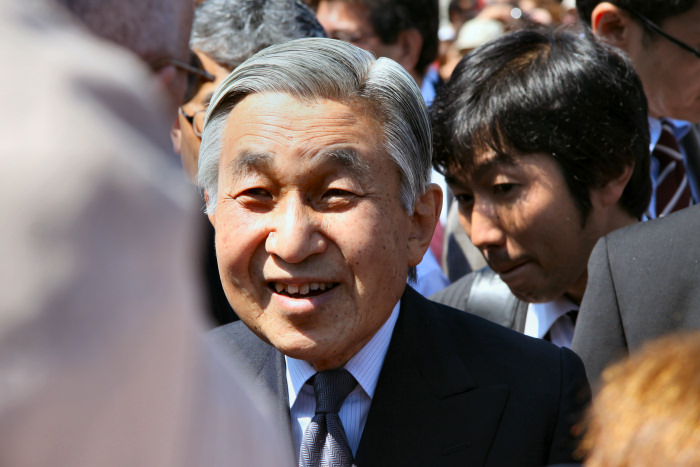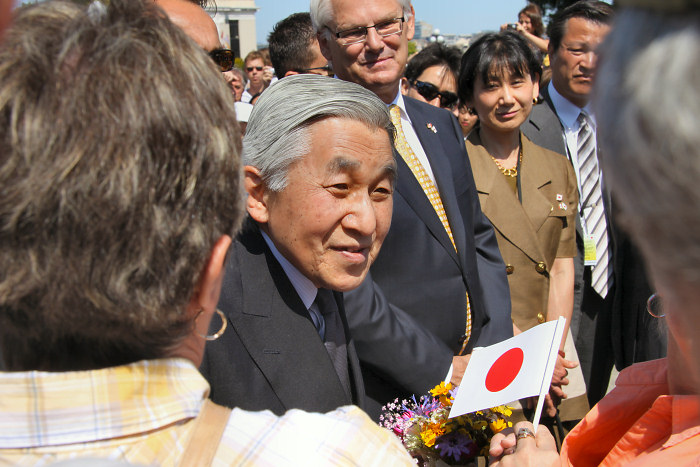 Over the past few months Asuka has been slowly growing her herb and vegetable garden on our balcony. She's really been enjoying the process, and I've really been enjoying the fresh salads. Every two or three days we can pick enough lettuce and other greens to make one or more large salads, as well as enough extra vegetables for burgers and stir fries. Between that, the occasional strawberry and the seemingly endless supply of herbs, Asuka's new hobby has turned into quite a bountiful summer for her relaxation and for my appetite.

Our cat Mary has also been enjoying the garden because she has been tasked as the official garden bug chaser. While we are 4 floors up, our balcony is close to some trees and we also get plenty of wind so the bugs never seem to have trouble finding their way to Asuka's precious plants. Luckily Mary's hunting instincts enable her to be quite the vigilant protector. As a reward she gets to chew on some greenery (which is ontop of any juicy bugs she manages to catch and eat). So aside from the plants and pots encroaching on my BBQ space a bit, our balcony garden has been very popular this summer.

Asuka's garden currently has quite an assortment of edible plants including many native vegetables and also some Japanese herbs. She will soon be switching focus to some different vegetables that are better suited for the upcoming winter weather. We might also invest in a small greenhouse type enclosure so she can continue harvesting the useful summer plants like lettuce all year round. So far her garden is managing to get a lot of productivity out of only a tiny bit of space. My only worry aside from the continuously shrinking balcony space, is that our balcony doesn't suddenly decide to give in under all this extra weight.
All content ©
Graham Davis
2015 •
Subscribe

Latest Game Creation: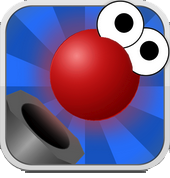 Latest DJ Velvety Mix: