Archives by Month - June 2009
Last weekend a bunch of us went on our first photogroffee session of 2009.
Davin
,
Caroline
,
Dave
,
Jim
and I headed out to Duncan to find the
Kinsol Trestle
. After a good number of misturns we finally managed to find the trestle down a gravel road in the woods. Amazingly, of all places, we saw the
Google Maps Street View
car driving there and taking photos. It's probably one of the last places you'd expect to find that vehicle, but there it was.
After a short 5 minute walk from our parking spot, we finally came across the impressive wooden and derelict trestle. The bridge is visibly falling apart and unusable. Apparently there are talks about either replacing or fixing it in the near future, but viewing it in its current state definitely made for some interesting photos, some of which you'll see below.
Before returning home, we stopped at the Whippletree Junction for lunch and some more photos of old and derelict artifacts. This area has a number of empty and abandoned antique stores, as well as a pathway through a field to a shanty and abandoned shack. The door to this old house was open so we went in for some creepy photos. The place was full of old furniture, cobwebs, a dead rat and who knows what else. Davin and Caroline checked out the upstairs, but I was too afraid to wander up there (because the staircase and upper floor looked like it was ready to collapse at any point). All in all we found quite a few old and crumbling focuses for our cameras that day. Below are a few of the photos I snapped from the excursion.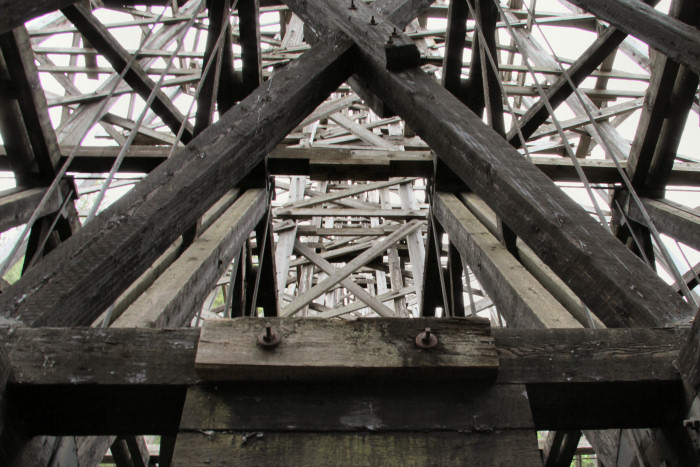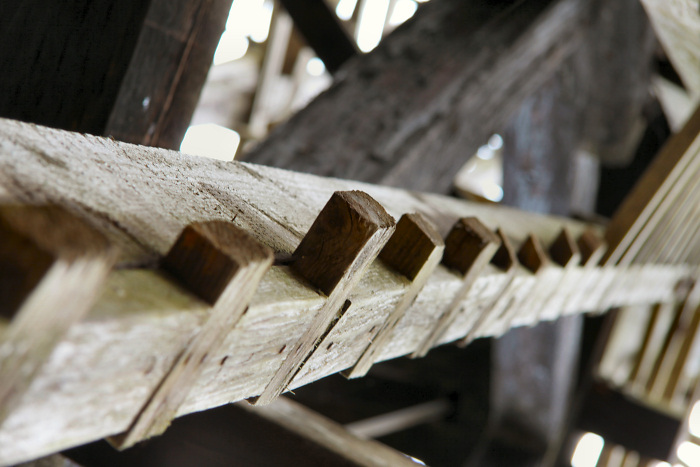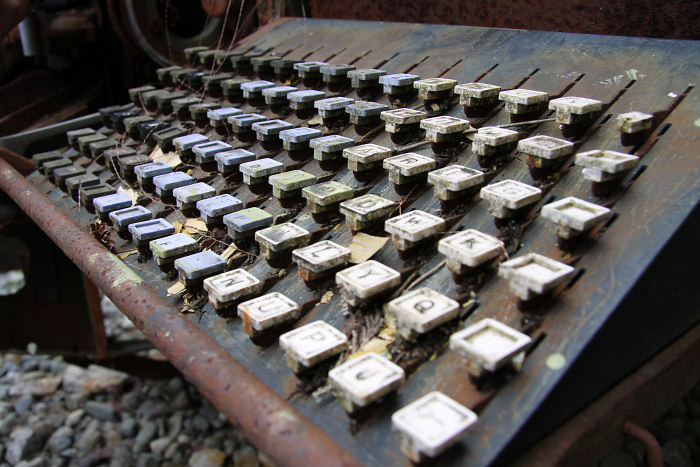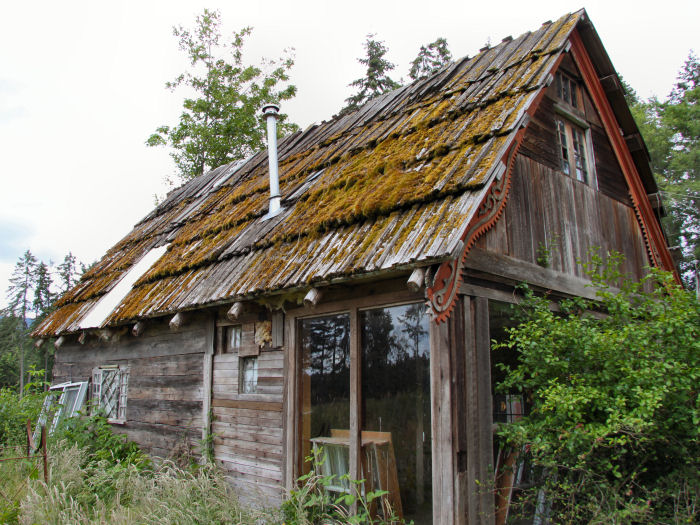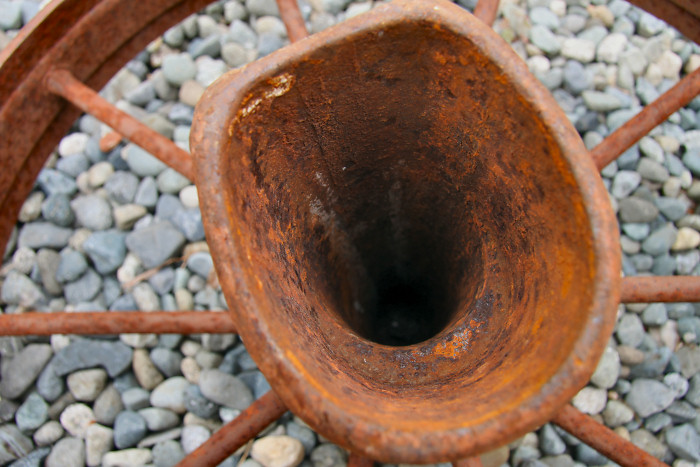 I've been listening to a lot of Mark Farina's
Mushroom Jazz
CDs lately, especially volumes 4, 5 and 6. So it should be no surprise that this month's
Home with House
episode is strongly influenced by those mixes. This episode is still strictly house music, but it definitely has a more chilled and loungy vibe to it. I've entitled episode 19 "Just Be" because of its laissez-faire mood and relaxed energy. I hope you enjoy the mellow groove.
Just Be tracklisting:
1. Joe Rizla - Donna Di Mondo (Dub Pass Mix)
2. Jon Cutler feat. E-man - It's Yours (Frankie Feliciano's Reconstruction Mix)
3. Tamara Wellons - Oh Well (Bahsonik Beats Mix)
4. Joey Youngman - My First Love (Original Mix)
5. Abstract Jazz Lounge 2 - Straight Magic (Wamdue Kids Jazz Mix)
6. Aya - Sean (Eric's 2WFU)
7. Oriental Funk Stew - Sweet Emotion (OFS Smooth Operation Mix)
8. Helskanki ft Bliss & Tihanna - Passers By (Ben Jam Funky Dub)
9. DJ Wady - Mozambu (Johnny Fiasco Mix)
10. Martello - U R The Reason (Disko Junkie Dub Mix)
11. Olivier Desmet & Oriental Funk Stew - Hot On Your Trail (Frequent Fliers Remix)
12. Rasmus Faber feat. Linda Sundblad - Always (Rasmus Faber Remix)
13. Aruba - Summer Vibe (Original Mix)
Title:
Home with House ep19 - Just Be
Vibe:
Deep House
,
Jazzy House
,
Soulful House
,
Vocal House
Date Recorded:
June 2009
Length:
68:54 min
Quality:
192 kbps - 97 Mb
Download:
(Right-click and Save As)
•
CD Cover
•
Tracklist

Subscribe:
subscribe to this podcast

Moving forward with my independent video game development, I've recently spent a decent amount of time researching different game engines. It didn't take me long to find and become impressed with the
Unity3D
game engine. This fully customizable 3D engine makes it easy to prototype and development small independent games, and it also offers a bevy of features you'd expect to see in any fully advanced 3D engine. It's really easy to write scripts and code for with multiple languages available, and the asset pipeline is quite streamlined for artists. You can literally click "play" to test out your game running within the Unity3D editor and make changes on the fly. Not only that, but you can develop and build games with Unity3D for use in a web browser (similar to flash games), as a stand alone Windows or Mac game, or on the Wii or iPhone. Additionally, their "indie" license is extremely cheap (relative to other advanced game engines) which makes it an easy choice for a small developer like myself. Given all of this, it should be no surprise that I've chosen Unity3D as my next development platform.
Even after all the features listed above, the thing that impresses me most with Unity3D is its community. The Unity team is constantly adding and releasing new features to their engine, and their IRC channel and forums are full of helpful and experienced developers. Seeing the extensive and growing support for this community really makes it pleasant and comfortable to develop for. There are also a ton of tutorials and videos online to help newcomers learn the ropes of this fantastic engine. During the last few weeks I've been spending many of my evening and weekend hours reading and following tutorials, and I'm really excited to start working on a new game.
So expect to see many more Unity3D related blog posts in the future. I plan to provide updates as I progress, along with some playable embedded web demos as I continue to learn and develop with Unity3D. I have lots to learn with both Unity3D and other aspects of game development (such as improving my 3D modelling skills), but the relative ease of developing with Unity should mean fairly frequent updates.
Check out the
Unity3D
website for more info, including a list of current games that were developed with this engine.
All content ©
Graham Davis
2015 •
Subscribe

Latest Game Creation: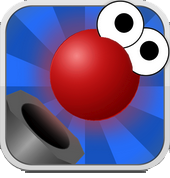 Latest DJ Velvety Mix: