Archives by Month - December 2008
Seeing as this is the one year anniversary of the
Home with House
podcast and the last episode of the year, I thought I would take this chance to look back and reflect on the last 12 months. So I've gone and taken one or two tracks from every episode, some of my favourites from this past year, and mixed them together as a deep and grooving reflection - a sort of review of the Home with House podcast for 2008.
Normally I like to ensure every episode of this podcast has all new and fresh tracks. But I felt this chance to go back and pick out some of my favourite tunes and mix them in a new fashion was a fitting way to end off the year. I liked doing it so much that I think I'll do the same thing again at the end of next year to give a review of this podcast for 2009.
2008 has been a great year for this podcast. It's gone from the first episode with only 2 subscribers, to a full year's worth of episodes and a healthy subscriber base of over 80 (and that's just counting the
regular podcast subscribers
). I know there are more of you listening because each new episode averages over 2000 downloads in the first month it is released, and they each continue to be downloaded hundreds of times every subsequent month. So the Home with House listeners are growing and the feedback has been great. That just keeps me motivated and pumped to continue what I'm doing, so thanks for all the support! I can't wait to continue making the mixes that I love for 2009. For now I hope you enjoy episode 13, it's called "Reflections 2008".
Reflections 2008 tracklisting:
1. Loan Souls - Sun Is Shinning (Original Mix)
2. Jay - We Need Change (Louis Benedetti Dub)
3. Deep Josh & Angel Pina - Movement (Original Mix)
4. Eddie Leader & Mario Fabriani - Shouts To Johnick (Original Mix)
5. Ross Couch - Rising Up (Dub Mix)
6. Ross Couch - Got To Be Right (Original Mix)
7. Banda Sonara - Guitara G (G Club Original Mix)
8. Funk D'Void - Lovin' feat. Jay Leblone (Your Body Mix)
9. The Sunburst Band - He Is (Joey Negro Unreleased Dub)
10. DJ Meri - Not A Dream (DJ Meri Original Mix)
11. Blaze, Funk D'Void - Lovelee Home (Original Mix)
12. Kalim Shabazz - Peak Bomb (Original Mix)
Title:
Home with House ep13 - Reflections 2008
Vibe:
Deep House
,
Funky House
,
Groove House
Date Recorded:
December 2008
Length:
69:47 min
Quality:
192 kbps - 98 Mb
Download:
(Right-click and Save As)
•
CD Cover
•
Tracklist

Subscribe:
subscribe to this podcast

Well it's been a while since my last update and I'm sure it seems like I've been hiding out from updating the website. But actually a lot has been happening in the last few months to keep me busy. Asuka and I have bought a condo and while we expected a lot of work to sort out the finances, papers and planning, that doesn't mean it was any easier to get done. We also had a rushed two weeks to quickly renovate the place with new floors, paint, and bathrooms before we moved in. So there were many late nights working with the help from my parents. We managed to get a lot done and as a result the last six weeks of renovations, documentation and moving have flown by really fast.

So now that we are all moved and settled in to the new place (and almost done unpacking - does that ever end?) we are finally able to start enjoying our new home. But of course, now the holidays have crept up on us and we are behind on things like Christmas shopping. So while I'm kept busy with that and wrapping up a few projects at work before my holidays can start, I have some lingering unpacked boxes left around the new home. All of my paintings, photos and other wall art also remain stacked on the floor waiting to be put on the walls. So my todo list is likely to remain full for quite a while.

It has also started to snow here over the past few days. But typical of Victoria's winter weather, the snow looked nice and picturesque for about an hour before it started turning to dirty muck and ice. Walking in the muck is not very pleasant, and driving on the ice is scary. Luckily I live close to town and enjoy walking to work and nearby stores, but right now I still have a lot of things that require using a vehicle. I've got back-logged Christmas shopping to do and various other things that I need to pickup for the new home. So as usual, the Victoria style snow is more of a nuisance than anything else.

Anyways, I'm keeping busy just like most people are at this time of year. Now is a good time to wish everyone a happy holiday season since I likely won't be posting another blog update until the new year (except for the next podcast episode of course). This month's podcast is yet another task on my todo list that needs completing in the next 10 days. I also have that new website design in the works that might get worked on before the end of the year. It's going to be a busy few weeks finishing off 2008 and I'm looking forward to my vacation time. Happy holidays!
All content ©
Graham Davis
2015 •
Subscribe

Latest Game Creation: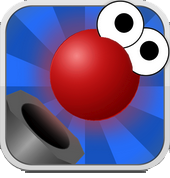 Latest DJ Velvety Mix: