Archives
Seeing as this is the one year anniversary of the
Home with House
podcast and the last episode of the year, I thought I would take this chance to look back and reflect on the last 12 months. So I've gone and taken one or two tracks from every episode, some of my favourites from this past year, and mixed them together as a deep and grooving reflection - a sort of review of the Home with House podcast for 2008.
Normally I like to ensure every episode of this podcast has all new and fresh tracks. But I felt this chance to go back and pick out some of my favourite tunes and mix them in a new fashion was a fitting way to end off the year. I liked doing it so much that I think I'll do the same thing again at the end of next year to give a review of this podcast for 2009.
2008 has been a great year for this podcast. It's gone from the first episode with only 2 subscribers, to a full year's worth of episodes and a healthy subscriber base of over 80 (and that's just counting the
regular podcast subscribers
). I know there are more of you listening because each new episode averages over 2000 downloads in the first month it is released, and they each continue to be downloaded hundreds of times every subsequent month. So the Home with House listeners are growing and the feedback has been great. That just keeps me motivated and pumped to continue what I'm doing, so thanks for all the support! I can't wait to continue making the mixes that I love for 2009. For now I hope you enjoy episode 13, it's called "Reflections 2008".
Reflections 2008 tracklisting:
1. Loan Souls - Sun Is Shinning (Original Mix)
2. Jay - We Need Change (Louis Benedetti Dub)
3. Deep Josh & Angel Pina - Movement (Original Mix)
4. Eddie Leader & Mario Fabriani - Shouts To Johnick (Original Mix)
5. Ross Couch - Rising Up (Dub Mix)
6. Ross Couch - Got To Be Right (Original Mix)
7. Banda Sonara - Guitara G (G Club Original Mix)
8. Funk D'Void - Lovin' feat. Jay Leblone (Your Body Mix)
9. The Sunburst Band - He Is (Joey Negro Unreleased Dub)
10. DJ Meri - Not A Dream (DJ Meri Original Mix)
11. Blaze, Funk D'Void - Lovelee Home (Original Mix)
12. Kalim Shabazz - Peak Bomb (Original Mix)
Title:
Home with House ep13 - Reflections 2008
Vibe:
Deep House
,
Funky House
,
Groove House
Date Recorded:
December 2008
Length:
69:47 min
Quality:
192 kbps - 98 Mb
Download:
(Right-click and Save As)
•
CD Cover
•
Tracklist

Subscribe:
subscribe to this podcast

All content ©
Graham Davis
2020 •
Subscribe

Latest Game Creation: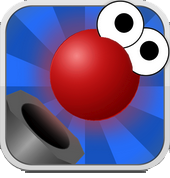 Latest DJ Velvety Mix: