Archives by Month - November 2008
I may have gotten ahead of myself last month. I wrote that last month's podcast would be the last one I create from my old home because I'm moving. However, I forgot that I'm not moving until the end of this month (even though I have possession of it now). Since I won't have time to unpack and put together this month's episode at the end of the month, I've created it from my old home before I move. So this episode is in fact my last from my old home. Next month's mix will be the first from my new location, and it will also be the 1 year anniversary for this podcast.
Last month's mix had a deep and contemplative theme, which acted as my farewell to my old home. This month's
Home with House
episode is the exact opposite. This mix has an uplifting, upbeat and happy theme which mirrors my current mood and excitement for my new home. It's full of funky, progressive and vocal tracks with a cheerful vibe. I had a lot of fun putting this one together and it ended up being another 2 hour long mix. So I hope you enjoy episode 12, it's called "Golden".
Golden tracklisting:
1. Mitiska/Medina - AFter-Hours (Original Mix)
2. Spiritchaser - Not Far (Original Mix)
3. Afterlife feat. Cathy Battistessa - Let It Go (Groove Assassin Remix)
4. Coco Silco - Comarruga Style (Original Mix)
5. Carlos Silva feat. Nelson Freitas & Q-Plus - Cre Sabe 2008 (Knee Deep Club Mix)
6. Orienta-Rhythm feat. Stephanie Cooke - Don't Take Your Love (Secret Dub)
7. Kenny Thomas - Keep The Fires Burning (DJ Meme Instrumental Remix)
8. Fish Go Deep & Tracey K - The Cure & The Cause (DJ Meme Philly Suite Mix)
9. Stony Hill - We Play House (Original Mix)
10. Jaimy ft J Mac - I'll Be There (Sunfreakz Remix)
11. Ross Couch - Woman (Original Mix)
12. Jet Set Inc - Too Shy (Physics Phusion Mix)
13. Quentin Harris feat. Jason Walker - Can't Stop (Joey Negro Remix)
14. DJ Meri - Not A Dream (Original Mix)
15. Ross Couch - Dive In (Original Mix)
16. Richard Murray & Paul Deighton feat. Kaysee - Set Me Free (JedSet Freedom Wanted Remix)
17. Illusive - Another Way (Original Mix)
18. Micky More - Victory Dance (Justin Michael & Solo's Hermosa Mix)
19. Johnny Corporate - Sunday Shoutin (Harry Choo ChooDub)
20. Una Mas - I Will Follow (Full Intention Club Mix)
21. Deadmau5 & Kaskade - I Remember (Vocal Mix)
22. Jarrier Modrow - Rare Soul (Julian Bandall's Afternoon Soul Edit Mix)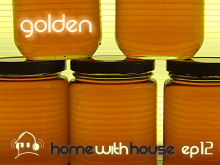 Title:
Home with House ep12 - Golden
Vibe:
Funky House
,
Uplifting House
,
Vocal House
Date Recorded:
November 2008
Length:
121:59 min
Quality:
192 kbps - 171 Mb
Download:
(Right-click and Save As)
•
CD Cover
•
Tracklist

Subscribe:
subscribe to this podcast

All content ©
Graham Davis
2021 •
Subscribe

Latest Game Creation: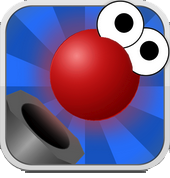 Latest DJ Velvety Mix: