Archives by Month - October 2008
This month's
Home with House
episode is another attempt at reflecting my current moods. If you've been reading my blog for the last few weeks, you'll know that I've bought my first condo and will be moving to my new place in a few weeks. So this is my last podcast mix created from this location.
I've created this mix as a sort of farewell to the place where I started the Home with House podcast back in 2007. The environment and atmosphere of where a DJ mixes often have an impact on the mood, track selection and overall feel of the resulting mix. So in that sense I am sad to be leaving the place where the podcast began. But at the same time I am very excited to experience my new destination and mixing location.
You'll notice that this mix starts off deep and contemplative with some progressive house, and continuously builds in anticipation as I get excited about moving to my new place. It begins on a deeper note, but ends with a bang. I'm also delighted to be mixing a remix of an Orbital track with this episode. Orbital has been a long time favourite of mine, but this is the first time I've mixed one of their tracks with this podcast. I hope you enjoy episode 11, it's called "Deeper Groovez".
Deeper Groovez tracklisting:
1. Milan Khol - Little Lamp (Soundstorm Remix)
2. Yann Solo - Hardway (Laid Back Remix)
3. Ross Couch - For You (Original Mix)
4. Orbital - Chime (The Shapeshifters Mix)
5. Yann Solo - Fear (Laid Back Edit)
6. Karl Jefferson, Yann Solo - Ambience (2008 Re Master)
7. Astraglide - Starlight (Just 1 Side Starmix)
8. Chuck Love & Spur feat. Jennifer Grimm - Share It (Afromatic Vocal)
9. Blaze, UDAUF - Most Precious Love feat. Barbara Tucker (Ian Carey Club Mix)
10. The Sunburst Band - He Is (Joey Negro Unreleased Dub)
11. Haji & Emanuel - Take Me Away (Haji & Emanuel Vox)
12. Fred Everything - Here I Am (Lazy Days Dub)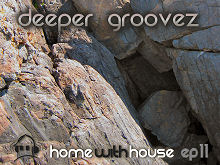 Title:
Home with House ep11 - Deeper Groovez
Vibe:
Deep House
,
Progressive House
Date Recorded:
October 2008
Length:
65:55 min
Quality:
192 kbps - 93 Mb
Download:
(Right-click and Save As)
•
CD Cover
•
Tracklist

Subscribe:
subscribe to this podcast

All content ©
Graham Davis
2021 •
Subscribe

Latest Game Creation: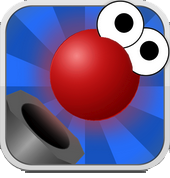 Latest DJ Velvety Mix: