Archives by Month - October 2008
This month's
Home with House
episode is another attempt at reflecting my current moods. If you've been reading my blog for the last few weeks, you'll know that I've bought my first condo and will be moving to my new place in a few weeks. So this is my last podcast mix created from this location.
I've created this mix as a sort of farewell to the place where I started the Home with House podcast back in 2007. The environment and atmosphere of where a DJ mixes often have an impact on the mood, track selection and overall feel of the resulting mix. So in that sense I am sad to be leaving the place where the podcast began. But at the same time I am very excited to experience my new destination and mixing location.
You'll notice that this mix starts off deep and contemplative with some progressive house, and continuously builds in anticipation as I get excited about moving to my new place. It begins on a deeper note, but ends with a bang. I'm also delighted to be mixing a remix of an Orbital track with this episode. Orbital has been a long time favourite of mine, but this is the first time I've mixed one of their tracks with this podcast. I hope you enjoy episode 11, it's called "Deeper Groovez".
Deeper Groovez tracklisting:
1. Milan Khol - Little Lamp (Soundstorm Remix)
2. Yann Solo - Hardway (Laid Back Remix)
3. Ross Couch - For You (Original Mix)
4. Orbital - Chime (The Shapeshifters Mix)
5. Yann Solo - Fear (Laid Back Edit)
6. Karl Jefferson, Yann Solo - Ambience (2008 Re Master)
7. Astraglide - Starlight (Just 1 Side Starmix)
8. Chuck Love & Spur feat. Jennifer Grimm - Share It (Afromatic Vocal)
9. Blaze, UDAUF - Most Precious Love feat. Barbara Tucker (Ian Carey Club Mix)
10. The Sunburst Band - He Is (Joey Negro Unreleased Dub)
11. Haji & Emanuel - Take Me Away (Haji & Emanuel Vox)
12. Fred Everything - Here I Am (Lazy Days Dub)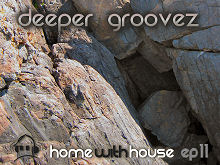 Title:
Home with House ep11 - Deeper Groovez
Vibe:
Deep House
,
Progressive House
Date Recorded:
October 2008
Length:
65:55 min
Quality:
192 kbps - 93 Mb
Download:
(Right-click and Save As)
•
CD Cover
•
Tracklist

Subscribe:
subscribe to this podcast

It's time for another update. Things have been fairly busy in Graham land for the past few weeks. Asuka and I officially bought our first condo. We're really excited. At the same time we're a bit overwhelmed with all the things we need to do, such as arrange new carpets and hardwood floors, pick out paint for some of the rooms, find new bathroom vanities that don't cost more than my mortgage, sort things out with our new strata, and finalize all the paperwork. So we've been busy, and the next few weeks will continue to be so.
Between all the planning and packing I've been doing lately, I've also been putting together the new
Home with House
podcast and arranging a new 3 hour DJ mix for my gig at Earls this Saturday night. So my free time may be short, but I'm getting a lot done (or so I keep telling myself). I intend to complete the new podcast before I finish packing my gear, and then next month's episode will be done from my new home.
In other news, I think my camera is now dead. I've been having various problems with it lately, and after my recent trip to Vancouver it has been taking really bad photos. The colours are blurry and half the time it won't even turn on without an error and crashing. I managed to take a few dozen decent photos in Vancouver a few weeks ago, but it is essentially useless now. I've pretty much given up on it. Overall it has done me quite well over the last 5 years of hard use and I'm looking forward to an upgrade. But for the time being, my plans to get a Canon 40D are on hold since I've bought a condo and have many new expenses and debts. I'm still saving and I'll get there eventually, it will just take a bit longer now. I'm especially motivated now that I don't have any other camera to use. Anyways, I'll be using up various photos I've taken over the last few years for upcoming blog posts. I still have a ton waiting to be used.
That about covers everything that has been going on in Graham land lately. You should be seeing a new podcast posted in the next couple of weeks. After that there may be a few weeks without updates since I expect to be so busy. Or maybe there will be more posts than usual since I'll have so much to write about - we'll see!
Well, I think I've finally managed to put myself in 30 plus years of debt. It's not totally final yet, but I've pretty much bought a condo with Asuka (and no, it's not the building pictured above). We've been looking at buying for about 10 months now, and it's taken a while but we finally found the right place and managed to squeak the right price from the seller. I'm still a little nervous of the whole mortgage thing and owing so much money, but well, I've gots to live somewhere right?

We'll be putting in new carpets and possibly hardwood floors, and doing some painting among other smaller things. But otherwise the place is looking good. We will have good sunlight and views from the South facing windows, and it's on the top floor so we don't have anyone above us making noise. It also allows pets, so we can finally get a cat to join our family. Best of all, it's actually more than double the size of our current place, so I can finally have a proper place to put all my clothes and things. Hopefully I can fit my couch in the place too.

Anyways, I've got a long week ahead of me full of inspections, paperwork, mortgage stuff and generally just contemplating this humongous purchase. Like I said, it's still not totally final yet, so it could still fall through. But I'm going to have to start doing some cleaning around my current place soon, just in case. For now I'm going to relax and continue feeling both excited and terrified at the same time.
All content ©
Graham Davis
2015 •
Subscribe

Latest Game Creation: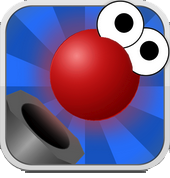 Latest DJ Velvety Mix: