Archives by Month - August 2008
My DJ gig at Whitebird went well last week. I was spinning for about 2.5 hours and had a lot of fun. I'll probably be DJing there again sometime soon, but no definite arrangements have been made yet. I have, however, lined up plans for a new DJ gig at Earls for this Saturday night.

I'll be spinning some jazzy and funky house at Earls from 10pm to 1am. So come out and have a bite to eat or some drinks while I help create a loungy atmosphere. I'm looking forward to playing at a new venue and this should be a good fit.

In other news, I've been working on a few new designs for this website. The current design has been around for a few years now and I feel it's about time for a new look. I'm toying with some brighter themes for something different from this dark one, but I haven't settled on anything final yet. I'm not sure when the new design will be ready, but it could be anywhere from a week to a few months. For now I'm just playing with some ideas. I'm in no rush.

Anyways, check out Earls this Saturday night for some grooving beats and congratulations to my friends Steve and Dee on their wedding in Hawaii this past week.
It's now August, what I always consider to be the peak month of the summer, and I'm getting excited for the upcoming
Victoria Electronic Music Festival
this weekend. So I decided to make this month's
Home with House
podcast a special 2 hour long mix to get pumped up for the festival.
Home with House episode 09 has a warm summer feel to it, and is full of funky, vocal, and disco house. This mix is called "Summer Daze".
Summer Daze tracklisting:
1. Chuck Love - Bring Enough To Spill Some (Long Way Down) (Original Mix)
2. Gaelle - Give It Back (Grant Nelson Mix)
3. Players Inc - Stalin' Me (Richard Earnshaw Funked Up Mix)
4. Bosco & Terell - Master Blaster (Original Mix)
5. The Thompson Project feat. Gary L - Messin' With My Mind (Guy Robin Main Vocal Remix)
6. Ross Couch - Rhythm Is Our Business (Original Mix)
7. Warren Clarke, Shena - Lifting (Main Mix)
8. Danny Marquez & Ferry B - Afrocatalans (Original Mix)
9. MoD feat. Gee K - Downtown Lady (Original Club Mix)
10. Kathy Brown - Get Another Love (Warren Clarke Club Mix)
11. Illusive - Into The Night (Club Dub)
12. Dajae & Full Intention - What Do You Want? (Vocal Mix)
13. Richard Earnshaw feat. James Vargas - Inside And Out (Groove Junkies Mix)
14. Bobby D'Ambrosio feat. Lasala - Runaway Love (Part 2) (Marquito's Classic Rework)
15. N'Dea Davenport - My Love (Craig C Vocal)
16. Mike Delgado - Byrdman's Revenge (2004 Remix)
17. Z Factor - Moody (Joey Negro Club Mix)
18. Hott 22 - No Promises feat. Bonnie Bailey (Original Mix)
19. Banda Sonara - Guitara G (G Club Original Mix)
20. Prunk Le Funk & Nevil Richard - La Musica (Original Mix)
21. Illusive - Feel The Music (Instrumental Mix)
22. Soularis ft. Denise Johnson - Fire (The Invisible Man Remix)
Title:
Home with House ep09 - Summer Daze
Vibe:
Disco House
,
Funky House
,
Vocal House
Date Recorded:
August 2008
Length:
118:56 min
Quality:
192 kbps - 167 Mb
Download:
(Right-click and Save As)
•
CD Cover
•
Tracklist

Subscribe:
subscribe to this podcast

All content ©
Graham Davis
2021 •
Subscribe

Latest Game Creation: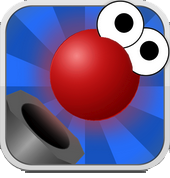 Latest DJ Velvety Mix: