Archives
My DJ gig at Whitebird went well last week. I was spinning for about 2.5 hours and had a lot of fun. I'll probably be DJing there again sometime soon, but no definite arrangements have been made yet. I have, however, lined up plans for a new DJ gig at Earls for this Saturday night.

I'll be spinning some jazzy and funky house at Earls from 10pm to 1am. So come out and have a bite to eat or some drinks while I help create a loungy atmosphere. I'm looking forward to playing at a new venue and this should be a good fit.

In other news, I've been working on a few new designs for this website. The current design has been around for a few years now and I feel it's about time for a new look. I'm toying with some brighter themes for something different from this dark one, but I haven't settled on anything final yet. I'm not sure when the new design will be ready, but it could be anywhere from a week to a few months. For now I'm just playing with some ideas. I'm in no rush.

Anyways, check out Earls this Saturday night for some grooving beats and congratulations to my friends Steve and Dee on their wedding in Hawaii this past week.
All content ©
Graham Davis
2020 •
Subscribe

Latest Game Creation: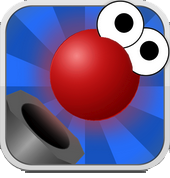 Latest DJ Velvety Mix: