Archives by Month - May 2008
A couple of weekends ago I went on another photogroffee session with
Davin
,
Caroline
, Steve, and Dee. This trip was also intended as a little hike in East Sooke Park. We started hiking towards the coastline and eventually made our way back inland towards the parking lot while walking in a big loop.
As you can probably see, the weather was great and we got quite a few photos along the way. You can check out some of the photos taken by the others on
Davin's website
and
Caroline's website
. Check them out if you have a chance!
In celebration of my birthday, this month's
Home with House
show contains a special 2 hour long mix. Keeping with the theme of last episode, this mix mirrors the progression of moods throughout a period of the day. This episode follows the timeline of an early evening through to the end of an eventful night.
The mix starts off with some deep and soulful jazz suitable for an evening of cocktails with friends, and progresses to some more upbeat and funky house that represents a fun night out on the town. Episode 6 is called "Moonlight Bargain".
Moonlight Bargain tracklisting:
1. Loan Souls - Sun Is Shinning (Original Mix)
2. Rhythym Of Elements - Tribe #2 (North Wind)
3. Fredrik Stark - Late Night Groove feat. Tomoko Ono (Original Mix)
4. Samantha James - Breathe You In (KJ's Soulful Mix)
5. Atlantic Fusion - Jesse Rose - Re-Jigg (Original Mix)
6. Seven Hill Soul - Sonic Love (Central Avenue's Soulful Jam)
7. Fabio Bacchini, Andrea Carissimi - Love Spin feat. Brent St. Clair (Jazzy Dub Mix)
8. Justin Michael, Secret Soul - Celebration Of Music feat. Gina Rene (Original Dub Mix)
9. Johnny Fiasco - The Message (Original Mix)
10. Scott Wozniak - Breathe (Breathe Dub)
11. Joeski, DJ Chus - El Amor (Original Mix)
12. Ross Couch - The Look In Her Eyes (Original Mix)
13. Grantorino feat. Sha'ron - What You Won't Do (House Device Remix)
14. E-Tones - Ooh La La (Johnny Fiasco Remix)
15. Helena Brown - Cancao Dourada (Ralf Gum's Club Vocal Mix)
16. Solo - Groovin' Tonight (Fabio Bacchini Remix)
17. Ross Couch - See The Light (Original Mix)
18. Tommy Largo, Buck Naked, Busy, Phonogram - Stressed The Fuck Out (Original Mix)
19. Ross Couch - Rising Up (Christian Malloni Remix)
20. Deadmau5 - Faxing Berlin (Original Mix)
21. Solaris Heights - Vice (Sydenham Dub)
22. Freemasons feat. Bailey Tzuke - Uninvited (Club Mix)
23. Chris Botti/John Barry/Chet Baker - I Didn't Love You Less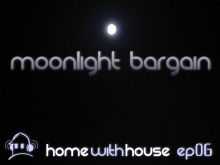 Title:
Home with House ep06 - Moonlight Bargain
Vibe:
Deep House
,
Funky House
,
Jazzy House
Date Recorded:
May 2008
Length:
120:38 min
Quality:
192 kbps - 170 Mb
Download:
(Right-click and Save As)
•
CD Cover
•
Tracklist

Subscribe:
subscribe to this podcast

All content ©
Graham Davis
2015 •
Subscribe

Latest Game Creation: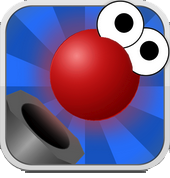 Latest DJ Velvety Mix: