Archives by Month - June 2008
JazzFest is awesome. I only wish that I went to more shows while it was on. I usually end up going to only 1 or 2 events, but they always rule. There are so many talented and fresh artists that I would never otherwise see or hear, and I really need to find more people to go to JazzFest shows with me. Tonight I went to see the Jerrold Dubyk Quartet with my dad at Hermann's Jazz Club, and it was great!
This was my first time at Hermann's. I've always liked jazz, but I've never found the opportunity to check out this club before. I walk by it a lot and get the impression that it is filled with ancient white guys who belong to some private jazz club. But it's actually pretty cool. If I were to imagine a cool jazz club, I would envision brick walls lined with autographed jazz artist photos, a dark room with tons of tables with candles, patrons drinking beer, and a small stage setup for musicians. That's basically what this bar is, so it fits the bill nicely.
The group we saw tonight was very enjoyable. They're from Calgary and they played some great original and grooving jazz jams. With a bass guitar, a keyboard/pianist, drums and a lead saxophonist, they played mostly upbeat and funky tunes with some great solos. The jazz pianist (pronounced "juazz" with a silent "j" according to the movie Anchorman) was especially awesome with some great soul and emotion put into his slamming solos. It can be very satisfying to hear those keys hit hard in beat with the rest of the song. I bought the band's CD because of this, and was slightly disappointed to see that the live pianist I saw tonight (Tom King I believe) was not the pianist featured on the CD. The CD tunes are still great though.
Anyways, I left the club in an upbeat and motivated mood, that will hopefully carry over to my work day tomorrow. It's great leaving a show like that and feeling revitalized and fresh. My only regret is not bringing my camera again. Sometimes you just want to enjoy the evening without carrying around a camera and worrying about it, but other times you find some awesome photo opportunities that you regret missing. Tonight was definitely the latter. On top of that, on my way home I walked by the downtown library and saw a Chinese guy practicing kung fu. He was doing the full on kicks and flips on the brick walkway and it looked really cool with the floodlights behind him and his shadow dancing along the bricks. This would have been another awesome photo opportunity, but I had to suffice with just witnessing it and taking some mental photos. In any case, I had a great time and thank my sister Ashley for buying me the JazzFest tickets for my birthday. Nice choice!

A few weeks ago I went on a hike with Steve, Graham Scott and Jeff. We hiked through Roach Cove and around Lake Matheson. I took a few photos along the way, and have posted some of them above.
I've also made a few small changes to the website. I upgraded to
Firefox 3
today and noticed that it made scrolling my website choppy. This was caused by the combination of a few things, but mostly because I had a static background image with a scrolling transparency overtop of it. So I updated my background image so that it tiles nicely and removed the static restraint. Now when you scroll down the page the background will scroll with you. That seems to have fixed the choppiness, and hopefully it will make this site scroll faster in general for everyone (Firefox 3 or not).
The other change I noticed with the new version of Firefox is their new text rendering system. In general, the text on most websites looks better now. But again, with my use of transparent backgrounds there are issues with text. Now the text ontop of my black transparency looks thinner and slightly harder to read. I tried to make the font weight a bit thicker without going fully bold, and that helped slightly, but it's still not as crisp as it use to be. So it may be time for a complete new website design in the near future.
With summer almost here, I decided to make a warm and soulful mix for this month's
Home with House
podcast. These beats are perfect for lounging on a patio and enjoying the summer breeze with some friends. Full of funky, vocal and soulful deep house tracks, episode 7 is called "Summer Bloom".
Summer Bloom tracklisting:
1. Cloud - Turning (Lasswell's Turning Club Mix)
2. Mario Fabriani - Good God Almighty (Original Mix)
3. Gazzara - Spirit Of Summer (Jon Cutler Remix)
4. Osunlade - A Monk's Tear (Original Mix)
5. JP Phillippe, Paul Jones - Perception (Original Mix)
6. Neil Bainbridge - Radio Tonic (Craig Hamilton Remix)
7. Miguel Migs - So Far (J Heath's Funky Hat Mix)
8. Ross Couch - Got To Be Right (Original Mix)
9. Undercover Agency - Flow feat. Cheray O'Neal (House Remix)
10. Kaskade - In This Life (Justin Michael Remix)
11. Lost Shade - I Know What You Feel (Original Mix)
12. Miguel Migs - Days Of Color (Original Mix)
Title:
Home with House ep07 - Summer Bloom
Vibe:
Deep House
,
Soulful House
Date Recorded:
June 2008
Length:
59:24 min
Quality:
192 kbps - 84 Mb
Download:
(Right-click and Save As)
•
CD Cover
•
Tracklist

Subscribe:
subscribe to this podcast

All content ©
Graham Davis
2015 •
Subscribe

Latest Game Creation: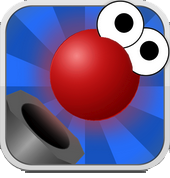 Latest DJ Velvety Mix: