Archives by Month - January 2008
The first
Home with House
episode of the new year is an uplifting and high energy house mix. This episode is entitled
Inspiration
and it's full of upbeat funky house tracks that keep me grooving and motivated. As usual, there are many new tracks along with a few older ones mixed in.
Check out the tracklisting and download the mix below. Please leave any feedback and suggestions you have for the show in the comments section.
Inspiration tracklisting:
1. Planet Funk - Inside All the People (Tenax Club dub)
2. Deep Josh & Angel Pina - Movement (Original Mix)
3. Aaron Perez, Christian Alvarez & Andy Lee - Gossip All-Stars (Christian Alvarez & Andy Lee - Soulmates)
4. Michael Jackson - Rock with You (2K3 mix)
5. Decaff, Roland Clark - Helpless (Hot 22 Vocal Remix)
6. Kathy Brown - Get Another Love (Warren Clarke Club Mix)
7. Yass feat. L.T. Brown - I'm Free (Main Mix)
8. Jellybean Soul Presents Feel The Spirit - New York House (Bongo Rock Mix)
9, Victor Soriano feat. Samilla - Find You (Angel Pina & Deep Josh dub mix)
10. Orlando Vaughan - Better Than Never (Original Mix)
11. The Girth Presents Cross Bronyx Expressway - The One
12. Tonrausch - Lovely Day
13. Johan "Yogi" Willenberg - Feelin' So High (Papp's NeoDisco ReEdit)
Title:
Home with House ep02 - Inspiration
Vibe:
Funky House
,
Vocal House
Date Recorded:
January 2008
Length:
74:33 min
Quality:
192 kbps - 105 Mb
Download:
(Right-click and Save As)
•
CD Cover
•
Tracklist

Subscribe:
subscribe to this podcast

Here are the remainder of my photos from the photogroffee session we had a couple of weeks ago. We walked around Esquimalt and the Galloping Goose Trail. It was a bit wet and cloudy, but otherwise it was a nice day out.

This Saturday we are taking a day trip to Saltspring Island for a new photogroffee adventure. My friend Jason and his girlfriend Uma (who are both originally from the island) will be taking us to some interesting places for photo opportunities. It should be a fun excursion, but I'm very much hoping that it doesn't rain. We'll make the best of it either way.
All content ©
Graham Davis
2015 •
Subscribe

Latest Game Creation: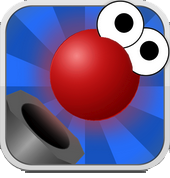 Latest DJ Velvety Mix: