Archives by Month - December 2007
Here it is, finally, the first episode of my new
Home with House
podcast show. There are already a few things that I know I want to improve for the next episode, such as including a little jingle at the start to sort of brand the show, but I'm happy with the first release.
This podcast show is all about house music. It features a monthly DJ mix by me, DJ Velvety, and discussions about house music and related topics. The DJ mix will often be a deep house set, as that is my main style, but I also hope to showcase other forms of house music like progressive and electro. In this episode, I briefly discuss why I created the podcast show and introduce the DJ mix, which is entitled
Haunting Echoes
. Please leave any feedback and suggestions you have for the show in the comments section below.

Here is the full Haunting Echoes tracklisting:
1. Praful - Sigh (DJ Jani Club Remix)
2. Fred Everything - Soulmates (Original Mix)
3. Vincenzo - Nightbirds
4. Kiko Navarro - Sonado Contig (Original Mix)
5. Melchyor A. - The Quartet Track (Original Mix)
6. Samantha James - Rise (Groove Junkies Funk Excursion)
7. The Inland Knights - See Yo Face
8. Anil Chawla, Dale Anderson - Makes Me Feel (Original Mix)
9. Eman - I'm Alot Like You (Kaskade Vocal)
10. Fish Go Deep - The Cure & The Cause feat. Tracey K. (Balearic Soul Remix)
11. Fred Everything, Jay Tripwire - Dusty Moves (Jay's Acid Dub)
12. Kaskade - Late Night Jackin' (Original Mix)
13. Late Night Alumni - I Knew You When (Chuck Love's Deep Breath Mix)
14. Gregory Del Piero - I Love You More (Part 1)
Download and listen to the show below!
Title:
Home with House ep01 - Haunting Echoes
Vibe:
Deep House
,
Jazzy House
Date Recorded:
December 2007
Length:
86:55 min
Quality:
192 kbps - 122 Mb
Download:
(Right-click and Save As)
•
CD Cover
•
Tracklist

Subscribe:
subscribe to this podcast

All content ©
Graham Davis
2021 •
Subscribe

Latest Game Creation: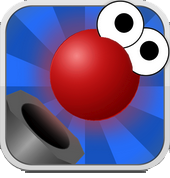 Latest DJ Velvety Mix: