Archives by Month - November 2007
Here is the guest mix I created for the Pacific Front Sessions show of November 2007. In the spirit of Pacific Front style, this mix has more of a progressive and electro house feel than my usual. It also has some breaks and other house styles in there. It was lots of fun going outside of my usual style with this mix, and I look forward to exploring that more soon.
This CD Cover was created by Davin, and it looks great as usual. Davin also spun the featured mix for this month's Pacific Front Session, so I'm sure that mix will appear on his site soon.
Here is the full PFS Guest Mix Nov 2007 tracklisting:
1. Terry Lee Brown Junior - Ocean of Joy (Morgan Page's Deep Mix)
2. Dousk - Caribou (Dousk Revisited Mix)
3. Dana Bergquist - McEnroe (Original Mix)
4. Shik Stylko - Groove You Out Tonight 2007 feat. Tyree Cooper (Shik Stylko Dirty Dub Mix)
5. Chris Micali - Sentient Soul
6. Djuma Soundsystem - Les Djinns (Trentemoller Remix)
7. Simon & Shaker - Freshness Part 1 (A Side)
8. Coca Villa - La Noche (Julian Poker 'Gothek DC Forever' Remix)
9. Rubikon - Thing Called Love (Morgan Page Remix)
10. Martijn ten Velden - I Wish You Would (Original)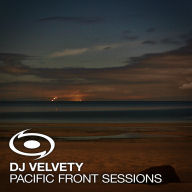 Title:
DJ Velvety - Pacific Front Sessions Guest Mix Nov 2007
Vibe:
Progressive House
Date Recorded:
Nov 2007
Length:
58:34 min
Quality:
320 kbps - 137 Mb, 128 kbps - 55 Mb
Download:
(Right-click and Save As)
•
CD Cover
•
Tracklist


Hot off the heels of photogroffee session number one, I've gone on another such adventure. This time Caroline came along with Davin, Richard and I. It was Remembrance Day, and we got some great shots of the armed forces firing shots in the Inner Harbour.
We also walked around the boardwalk to Fisherman's Wharf and got some nice photos of some seals being fed. I've done this walk many times with my camera, but every time I seem to get some different photos. It was a pretty cold day and I think we stopped for coffee and tea three times throughout the adventure.
One of my online radio DJ gigs that I mentioned last week has sort of fallen through. Basically the guy running it doesn't seem to be well organized and I don't want to put any more effort into doing it if I can't be given proper information about the show. Anyways, my friend Davin, who is an excellent DJ, producer and has his own music label, does a monthly mix release on Proton Radio called Pacific Front Sessions. Pacific Front Recordings is the name of Davin's label, which he runs with Justin Humber.
Each month their online radio show features a mix by the one of them, along with a guest mix. So this month I am doing the guest mix for their show. It should air on Proton Radio next Wednesday at 3pm EST time, and then go into their "on demand" archives. I will also be posting the mix on this site sometime next week, in my music section as usual. My podcast show is also still in the works. I've been pretty busy lately, including making this mix for the upcoming radio show. But the podcast show is still going to happen - it won't be long now!
Well, my new podcast is taking a bit longer to put together than I originally thought. So it's probably going to be a full week or two before the first one is ready to release. That's not to say I haven't been working on it though. I've been tinkering on the logo quite a bit actually. Usually when it comes to art, I'm almost always unhappy with my own work. I think a lot of people are like that with their own work though. But I think I've finally got something good to go with for this logo. I've also been putting together some topics to discuss in the first podcast, along with finalizing a tracklist for the deep house mix.
There's more to setting up all the elements for a brand new podcast than I originally thought. But once I get the first one out the door, the rest should be much easier. I just want to make sure I do things right the first time.
Last weekend I went on a photogroffee adventure with Davin and Richard. That's right, a coffee and photography adventure. We ended up going across the Johnson Street bridge and checking out the new Dockside Green area. The photos above are some of my favourites from the excursion. I was fooling around with some over exposure settings for some of them, and I think they turned out alright. I'm going on another photogroffee session tomorrow, so I may have some more photo postings before the first podcast appears on the site.
Recently I've also begun learning to make my own music on the computer with Reason. Davin has been giving me some starter tutorials and I'm really keen to start extending my creative music outlet. Maybe sometime in the near future I'll have some completed new songs to mix into my regular DJ mixes.
So, the new podcast is still on its way and I've begun to learn how to create my own songs - something that should compliment my DJing nicely. I also might be making a new deep house mix for a radio station in the near future, but that's still uncertain. Either way, there's lots of new musical stuff on the way!
All content ©
Graham Davis
2015 •
Subscribe

Latest Game Creation: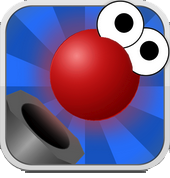 Latest DJ Velvety Mix: