Archives by Month - November 2007
Here is the guest mix I created for the Pacific Front Sessions show of November 2007. In the spirit of Pacific Front style, this mix has more of a progressive and electro house feel than my usual. It also has some breaks and other house styles in there. It was lots of fun going outside of my usual style with this mix, and I look forward to exploring that more soon.
This CD Cover was created by Davin, and it looks great as usual. Davin also spun the featured mix for this month's Pacific Front Session, so I'm sure that mix will appear on his site soon.
Here is the full PFS Guest Mix Nov 2007 tracklisting:
1. Terry Lee Brown Junior - Ocean of Joy (Morgan Page's Deep Mix)
2. Dousk - Caribou (Dousk Revisited Mix)
3. Dana Bergquist - McEnroe (Original Mix)
4. Shik Stylko - Groove You Out Tonight 2007 feat. Tyree Cooper (Shik Stylko Dirty Dub Mix)
5. Chris Micali - Sentient Soul
6. Djuma Soundsystem - Les Djinns (Trentemoller Remix)
7. Simon & Shaker - Freshness Part 1 (A Side)
8. Coca Villa - La Noche (Julian Poker 'Gothek DC Forever' Remix)
9. Rubikon - Thing Called Love (Morgan Page Remix)
10. Martijn ten Velden - I Wish You Would (Original)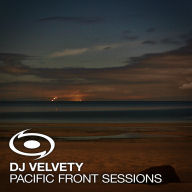 Title:
DJ Velvety - Pacific Front Sessions Guest Mix Nov 2007
Vibe:
Progressive House
Date Recorded:
Nov 2007
Length:
58:34 min
Quality:
320 kbps - 137 Mb, 128 kbps - 55 Mb
Download:
(Right-click and Save As)
•
CD Cover
•
Tracklist


All content ©
Graham Davis
2020 •
Subscribe

Latest Game Creation: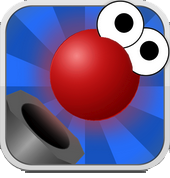 Latest DJ Velvety Mix: