Archives by Month - May 2013
The day is finally here,
OddBalls is officially released in the iOS App Store
! It's been a long road to get here. I'm afraid to count the exact number of days, but it's definitely taken a few years of work to reach this point. Of course, this was all done in my spare time outside of my day job, which is partly why it took so long (the other reason is just that game development takes a lot of work). My weekends, evenings, and even lunch hours have been filled with OddBalls development for so long now that it's hard to believe it's actually released, but it is! :)
And now that OddBalls is released to the world, what is next? Well, more OddBalls of course, at least to begin with. I have plans to port it to Android mobile first of all, and with that I also intend to make an
Ouya
port of the game too. Then I will be doing one or more updates to the game with various tweaks and additions as I get more player feedback (including bug fixes as well). The work is never done! If the game does alright commercially, I may also create a level pack and release that as an add-on. After that, I have a long list of game design ideas I'll be looking at for my next game. But for now, it's strictly OddBalls :)
If you've been following along with the
development of OddBalls
, thank you! I encourage you to
purchase
and try out the game now that it is finally released. And keep checking back here for more updates and information as things progress. The OddBalls journey has just begun! :D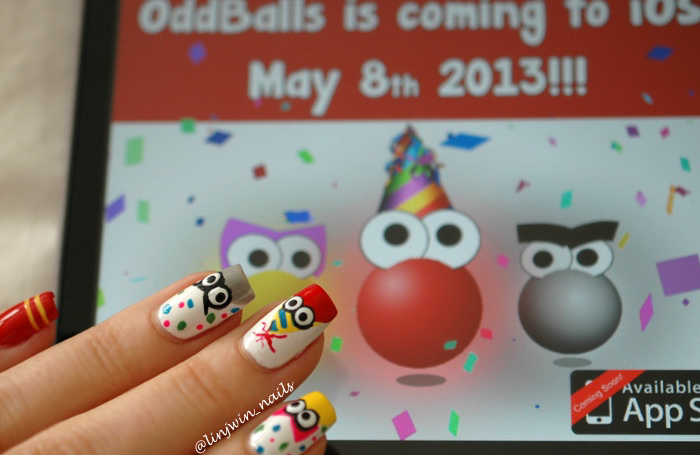 OddBalls has its first fan art in the form of nail art!
Lindsay Windecker
, one of the game's many play testers, has created some amazing nail art in celebration of the upcoming OddBalls release.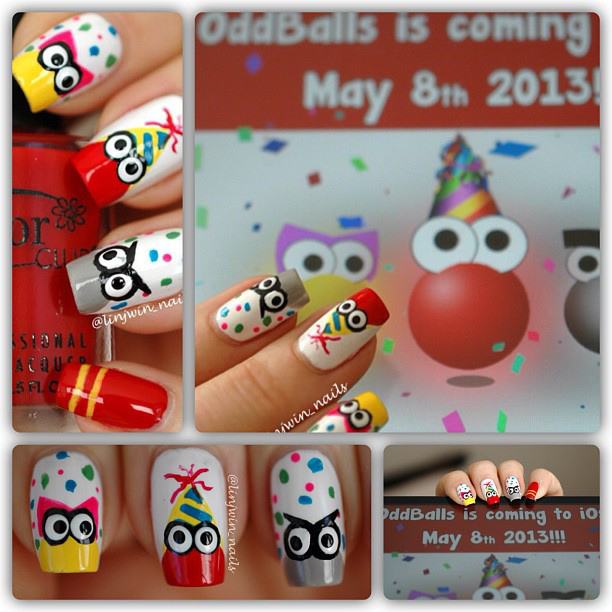 OddBalls will be available in the iOS App Store on Wednesday May 8th. If you'd like to write some press about the game please check out my
press kit
and feel free to get in contact with me for a free promo code to get a review copy. Are you getting excited for the release? I sure am! :D
All content ©
Graham Davis
2021 •
Subscribe

Latest Game Creation: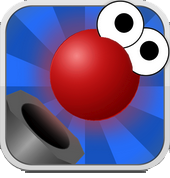 Latest DJ Velvety Mix: