Archives by Month - March 2009
So I'm a big fan of jazz. I like all sorts of jazz. From smooth and soulful, to funky and jamming, all the way to deep and atmospheric, I like my jazz. I also like house music, with a similar breadth and assortment of tastes. So it should be no surprise that I love jazzy house music. You can probably hear hints of jazzy flavour throughout many of my mixes, and some are even themed around that style. This episode of the
Home with House
podcast definitely is.
I started putting together this mix with a late night jazz-based theme and arranged an hour of choice jazzy house tracks to mix. However, when I finished the first cut of the mix it just didn't feel right. Whether it was the overall flow, the vibe or just the short abruptness of the whole mix, something about it just left me unsatisfied. So I selected some more jazzy tracks to better fill out some of the transitions and went at it again. However something about it still just didn't feel right. So I slept on it and came back again the next day. This time I poured myself a glass of scotch and took a more fresh and spontaneous approach to the whole thing. I let the groove dictate the track selection and before I knew it I was throwing jazzy house tracks all over the place from my original tracklisting plans. The end result is much more in the real spirit of jazz and I'm finally satisfied with it. I also managed to fill out a 60 minute mix into just over two hours of jazzy goodness.
So take a listen and enjoy this journey through jazz house. Home with House episode 16 is the first 2 hour mix of 2009 and it's appropriately called Midnight Jazz.
Midnight Jazz tracklisting:
1. Night Textures - Tranquility (Original Mix)
2. Claes Rosen - Glancing (Original Mix)
3. Jihad Muhammad - The Dawn (Jihad's Original Flava)
4. Gazzara - The Spirit Of Summer (Dave Warrin Remix)
5. Oriental Funk Stew - Sweet Melody (JT Donaldson Remix)
6. Sting - It's Probably Me (Q And T's Shelter Vocal)
7. Sessomato - Moody (Joey Negro Jazz Ride)
8. Timbalestics - Meo Amor (Schwarz & Funk Deep Mix)
9. Kink Army feat. G-Sax - Life Is Saxophony (Original Mix)
10. Soul Creation feat. Stephanie Cooke - Your Special (Doruk Ozlen Vocal)
11. Jihad Muhammad - Expansions (Original Mix)
12. Innervision feat. Melonie Daniels - Don't You Ever Give Up (Marlon D Dub)
13. Chuck Love - Wiggle Room (Original Mix)
14. JT Donaldson - Just Bounce (Original Mix)
15. Stengun feat. Christina T - Big Fun (Soulmagic Sweet Dub)
16. Bobby D'Ambrosio feat.Lola Robinson - Special (Original Mix)
17. Chuck Love - Beautiful Thang (Bryan Jones Remix)
18. Northern Soul - Drop The Funk (Funk Distraction Mix)
19. Joshua Marquez & Olivier Desmet - Looking Up (Original Mix)
20. Oriental Funk Stew - Sky High (Chuck Love Network Rework)
21. DJ Floy - Over The Hills (Gilbert Le Funk On The Remix)
22. Martin East Project feat. EOTL - Children Of The Earth (Julius Papp Vocal)
23. DJ Man-X and Albert - Heaven (Man-X's Sunset Nights Dub)
24. Sting - Shape Of My Heart (Q And T's Shelter Vocal)
Title:
Home with House ep16 - Midnight Jazz
Vibe:
Deep House
,
Jazzy House
,
Soulful House
Date Recorded:
March 2009
Length:
132:12 min
Quality:
192 kbps - 186 Mb
Download:
(Right-click and Save As)
•
CD Cover
•
Tracklist

Subscribe:
subscribe to this podcast

All content ©
Graham Davis
2020 •
Subscribe

Latest Game Creation: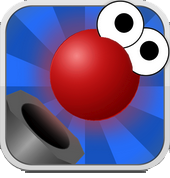 Latest DJ Velvety Mix: