Archives by Month - February 2009
February's
Home with House
episode is finally here! It's been a busy month for me, but the new mix is ready and just in time. I've put together a bunch of tracks with a smooth and soulful vibe. This uplifting mix is intended to inject a bit of energy into this usually dreary winter month. Like many of my mixes, this episode builds in momentum from start to finish. Episode 15 is called "Sublime".
Sublime tracklisting:
1. Belezamusica - U Got Me Spinning (Seamus Haji Dub)
2. Afro Angel - Join Me Brother (Axwell Vocal Mix)
3. Bongoloverz feat. Ursula Cuesta - La Fiesta (Balearic Mix Instrumental)
4. Ralf GUM - Kissing Strangers feat. Monique Bingham (DJ Le Roi Soulful Mix)
5. Evolve feat. Margo Reymundo - The Way Back (Jay-J's Shifted Up Mix)
6. Interplay - Exposure (Original Mix)
7. Jask feat. Jocie - Beautiful (Jocie In My Room Mix)
8. JP Phillippe - Providence Of The Cosmos (Ross Couch Remix)
9. Kaskade - Natural (Kaskade Roots Mix)
10. Soul Avengerz - Love You Feel (Original Mix)
11. Soulsearcher - Can't Get Enough (Jazz N Groove Dub)
12. Imogen Heap - Hide and Seek (Morgan Page Micro-house Mix)
Title:
Home with House ep15 - Sublime
Vibe:
Soulful House
,
Uplifting House
,
Vocal House
Date Recorded:
February 2009
Length:
64:00 min
Quality:
192 kbps - 90 Mb
Download:
(Right-click and Save As)
•
CD Cover
•
Tracklist

Subscribe:
subscribe to this podcast

This is Mary. She lives with us in our home. She likes to chase string, climb high up on our furniture, and take long naps. She also likes to scratch up my wrists when I give her a bath. She sleeps with us on our pillows at night and often walks on my face to wake me up for play.

When she isn't napping Mary likes to execute flying leap attacks at whatever is moving. She doesn't think about where or how she is going to land and it makes for some funny half back flips and wipeouts. Mary also plays soccer with me and her toy mouse. She is a great goalie.

When I come home from work Mary likes to lick my face to say hello. She has eaten and broken 3 of our window blind chords and she likes to hang out on the couch while I type on my laptop. Mary loves to cuddle and is very fluffy. Next week she is going to get her booster shot. Oh, and she also purrs like a Harley.

If you're reading this from my blog you'll have noticed that the new website design has finally been unveiled. It's been months in the works, and has gone through four totally different iterations as I've worked on it, but it's finally here. And this update is really more of a new theme than a totally new redesign as the main flow and organization of the site is still essentially the same. The old look and feel of white on black had just been feeling stale for a while, and this new look is a fresh take that I'm happy with.
The new site feels crisper and has a more subdued colour scheme than the high contrast of dark and light of yesterday. With the last version, I wanted a very simple design without much need for extra graphics. But with this new theme I plan to add small touches of colour throughout the pages to highlight important parts. So you'll be noticing some extra flare added to the site during the next few weeks as I continue completing the new look.
This is now the third iteration of the Velvety Couch website. The main purpose of the website hasn't changed a whole lot since the original version started back in 2002 or 2003. It's always been a place to post my photos, share my DJ mixes and write blog posts about whatever catches my fancy. But the look and feel of this website sure has changed over time. I might post a few screenshots of the previous designs in an upcoming blog post so we can see just how much it has changed. For now I'm happy with the current incarnation and hope the site will still be around in a few years time for yet another new design.
==================
As I write this I've become aware of the awesome sunny day that is going on outside. So I think I'll take a bit of a break from putting this new site design live, and go for a walk or something to enjoy this weather.
==================
And now I'm back (that probably seemed like no time at all to you). What a great day for winter: the birds are out chirping, the sun is shinning bright and I don't need a jacket while walking outside. With this turn in weather I'm really starting to feel the emptiness of having no camera though. I miss that outlet of expression. Using my wife's point-and-click camera just isn't the same. That digital SLR is still coming in the near future, but I'm definitely starting to fiend for it now. Especially since I want to start posting more blog updates.
Lately this site has mostly been getting updates in the form of
Home with House
episodes and the odd blog post here and there. But I really want to start updating it more often, and that requires more photos. Having new photos gives me more reasons to update and inspires me with topics to write about. As I've mentioned, I really enjoy expressing myself with photography. So hopefully the new camera is not that far off and more content will be coming to this website in the not-so-distant future.
Back to the subject of the new site design, I've updated all the templates, all the code and even many of the old blog posts. So I've likely overlooked some parts or caused errors in various sections. If you notice anything out of whack, please post me a comment and let me know so I can correct it! Otherwise, I hope you like the new look, and stay tuned for more new content coming soon.
All content ©
Graham Davis
2015 •
Subscribe

Latest Game Creation: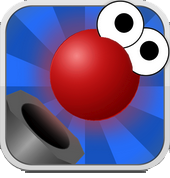 Latest DJ Velvety Mix: