Archives by Month - August 2007
I finally received my Serato Scratch Live package in the mail today. I ended up buying it brand new on Ebay from an authorized dealer (which means I also get the 3 year warranty). I got it for about $200 less than it was selling here in town, and it came with two extra control records. Not bad at all!
I took a couple of hours to set everything up this afternoon. There is now a spot for my laptop and the new Rane box on my mixing table. I also opened up my mixer and tried fixing the leaky left volume that has been bothering me for a long while. I actually think I fixed it (at least I haven't noticed the problem since cleaning it). Everything seems to be working swimmingly now. I fooled around playing some of my new mp3s afterwards and found the software really easy to use. I'm actually really impressed with how it all works, and I haven't noticed anything different than if I was mixing regular records. I can even do a bunch of new things now like setting certain parts of songs to loop or setting up cue points. So I think these control records might be the last two records I'll ever buy.
This means there should be some new DJ mixes showing up on this site in the near future. I've been working on a new set with some electro house in it. Being able to use mp3s means it's really easy to try some new music styles without having to make a big investment in buying a bunch of records. I've got a set lined out with an interesting mix of deep house and some new electro house. Anyways, stay tuned for some new mixes soon.
This week is my last week before school starts. It's weird to think about that since it's been about 6 or 7 years since I've been in school. Hopefully my scheduling of work, other work, school and everything else turns out well. I'll have less free time for a while, but everything should work out okay. And there's definitely time slotted in there for spinning music.
VEMF
was awesome last weekend.
Davin
and the crew did a great job organizing everything this year. I hope that next year I'll be able to officially volunteer to help out more.
I went to a few informative DJ and music workshops this year, danced a bunch, enjoyed the beer gardens, and of course listened to a lot of great music. There's nothing like an electronic music festival to inspire me to get back on the decks and spin some more music. I've got an itch to make some music now too, or at least remix various songs I've been thinking about fooling around with.
One of the workshops I went to was about
Serato Scratch Live
and
Stanton Final Scratch
. These are two very similar products that let you spin digital music from your laptop onto special vinyl records on your turntables. So essentially you only need these two special records and their sound card box that plugs into your turntables, and then you can mix any digital songs from your computer as if they were on those records. This bridges the gap between wanting to keep the tactile feel of mixing vinyl records, but combining it with the ease of using digital songs and software to enhance it. I've been looking into Serato Scratch Live for a couple years actually, and I saw it used live for the first time earlier this year and was very impressed by it. It's definitely a cool product and it will make DJing cheaper since I won't have to buy records anymore - I can just buy the much cheaper digital songs online. Not to mention I can use the thousands of digital songs I already have on my PC.
The workshop and the musical inspiration from the festival has given me the drive to go out and finally purchase Serato Scratch Live, and I'm looking around at places to do that now. The few hundred dollar initial purchase will easily pay itself off by letting me continue to purchase new songs continuously for much cheaper. I don't think I've bought more than 3 records in the last 2.5 years, and that has kept me from spinning frequently (without new material, it's hard to stay motivated with spinning new DJ sets). But all that should start to change once I get this. I've already got a lot of new ideas in store.
I'm on day two of my small vacation from work. So far I've been relaxing, staying up late, sleeping in late, and getting a few chores done. It's been a nice extended long weekend so far. One of the chores I did today was taking my broken TV in to get fixed. Man, what a hassle that was. I had to borrow my mom's truck (since the giant 36" CRT won't fit in my car), then I picked up a dolly from the TV repair place so I could get the thing into the truck. And of course I needed the help of two others to actually lift the thing. So getting the thing to the repair shop took a couple hours. I'm hoping the cost to fix it is not ridiculous, because I miss my movies, TV and XBoxing. I hope I can get it delivered back when it's fixed too.
My landlord is coming to fix our stove top tomorrow morning. The stove top is a big piece of special glass. We noticed a chip and crack in the side of it last week while cleaning it (somehow we must have cracked it, we're not sure how exactly, but we must have dropped something on it I guess). Anyways, a crack is forming, so the whole thing needs replacing. Hopefully our landlord can manage to do that without too much problem or time because tomorrow is my last day of vacation. On Friday I'm back to work, but only for a half day since the afternoon is the company golf event!
Then I've got this weekend for catching up on my contract work before I'm back to regular work hours again on Monday. Next Friday I've got another vacation day for a trip to Richmond and the PNE. I haven't been to that fair since they "re-vamped" it a few years ago. I hear it's quite nice now. It should be a fun trip.
Asuka and I took a nice long walk to Fisherman's Wharf on the weekend. It's a great place to go for lunch and enjoy a sunny day. The restaurant area on the wharf has expanded since last year, and there is now another small restaurant, an ice cream boat, and a few of the house boats are small art shops. It certainly is turning into a hot little tourist place.
There was almost one hundred people there when we went on Saturday afternoon, so we didn't want to wait in line for food. Instead we went to The Superior which is right around the corner. This was my first time there, and it was great! It's a funky little artsy café. They have lots of live jazzy music throughout the week, interesting decorations and a tasty brunch menu on weekends. They also have a nicely hidden garden terrace where you can eat outside. I hope to return there sometime soon to enjoy an evening drink and some jazz.
I love living downtown just so I can easily walk to places like that. The Fisherman's Wharf area is the perfect distance from our condo too. Saturday turned out great and we enjoyed the exercise, view, weather and food. I could do without the sunburn on the back of my neck though. I need to start wearing sun block more often.
The photos above were taken in the order they appear on our walk to the wharf. I've done this walk a few times, and taken photos of it before. This time I tried to get some shots of different views than usual. Anyways, you can get an idea of our day if you walk yourself through the photos.
This weekend is VEMF and I'm really excited. There are a couple DJ workshops I'm keen on seeing, and lots of good music to enjoy. It helps that I have next week off work too, so I can enjoy a week of fun and relaxation. I've got lots of work to finish before I leave on Friday though. So this week is crunch time!
All content ©
Graham Davis
2015 •
Subscribe

Latest Game Creation: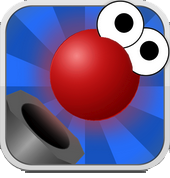 Latest DJ Velvety Mix: