Archives by Month - June 2007
June is a big month. Everyone has Father's Day to celebrate. I also have my dad's birthday, my wife's birthday and my anniversary. So it's been a busy few weeks - a fun few weeks. I haven't had this much cake and ice cream in a long time... about a year actually.
On Monday I'm taking my dad to see
Chris Botti
for his birthday. I'm really looking forward to it. Last time I saw him perform it was awesome. He's a great performer, and his band is really good too. There are a few other artists I want to check out during the Jazz Festival as well. Hopefully I can attend some free shows over the next few weeks.
Asuka recently got a big box of Japanese snacks in the mail from her mom. I've been having some fun digging into the matcha flavoured stuff. I love matcha. As a matter of fact, it's about time I start digging into that tonight!
All content ©
Graham Davis
2015 •
Subscribe

Latest Game Creation: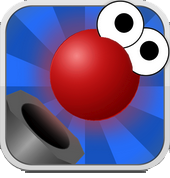 Latest DJ Velvety Mix: