Archives by Month - March 2007
Life is trudging along as usual. I'm currently getting my taxes done, and I'm a bit anxious to see what the damage is. Doing contract work means that I end up owing the government taxes at the end of the year. Of course, working from home means I can claim a lot of expenses, but that never adds up to cover everything. This being my first full year of contract work, I'm hoping that I don't owe a small fortune.
Our one year rental lease for this condo has expired. We're now doing a month by month lease, which is nice since we can choose to leave whenever without punishment. Asuka and I spent some time cleaning the place today, and it feels great having a freshly cleaned home. So with the taxes almost done, a newly cleaned condo, the start of a more open lease and warm spring weather becoming the usual, things are feeling nice and fresh indeed.
Next week I have a big poker game, a half day off work to recover from the game, and the start of this year's first long weekend. So work should go by quickly. Lately a lot of people have been getting sick at my work, and I've been feeling a bit tired. I'm hoping that I don't catch this bug, especially with the upcoming vacation days. It would be a shame to waste my time off by being sick. Only time will tell.
Things are going well. I'm busy as usual working at Refractions, as well as doing some contract work on the side, but both have fallen into a comfortable cycle. I worked quite a few extra contract hours in the last couple of months (almost double the usual), but that is back to normal now. Asuka's school work has been extra busy lately too, but that will start winding down as exam time will soon be done.
We're planning a little trip to Vancouver when she's done her classes next month. A weekend away from Victoria will be a nice break. She can visit her favourite hair dresser and we can both pick up some new clothes for the summer. In June we should be heading down across the border to either Seattle or Portland for a shortly longer trip. This will be in celebration of our second anniversary, and it will be Asuka's first time in the states. It will be another nice change away from the usual.
I've been getting quite a bit more exercise lately. As work started getting busier, I finally started jogging again. It's been a while since I've been going for regular runs, and it feels great to be doing it again even though my endurance is currently pretty pathetic. I've also started playing squash again with a few different people at my work. In fact, squash has been replacing my runs for the last few weeks since I've been playing it so much. I've got another 2-3 squash games setup for next week. The extra exercise feels great, and definitely helps me from getting stressed out with work.
As my side work has been winding down this week, I've had some extra spare time. So I've been watching various movies that I've been wanting to see for a while. I also watched the whole Firefly TV series and it's movie Serenity. I've been meaning to see these for a while, and it really is a great show. It's too bad that it got cancelled after its first season. It seems all the truly quality shows get axed these days. There are rumours that it might get picked up again, but I'm not very optimistic about it. However, you never really know - I mean they did make a movie based on the show 3 years after it was cancelled, so it's possible. In either case, it would definitely be awesome if that happened.
There is only a couple more weeks until we get this year's first long weekend, and things are moving along nicely. I've got no complaints, although some better spring weather would be nice to see. I'm sure that by the time April arrives, the warm spring weather will be in full effect.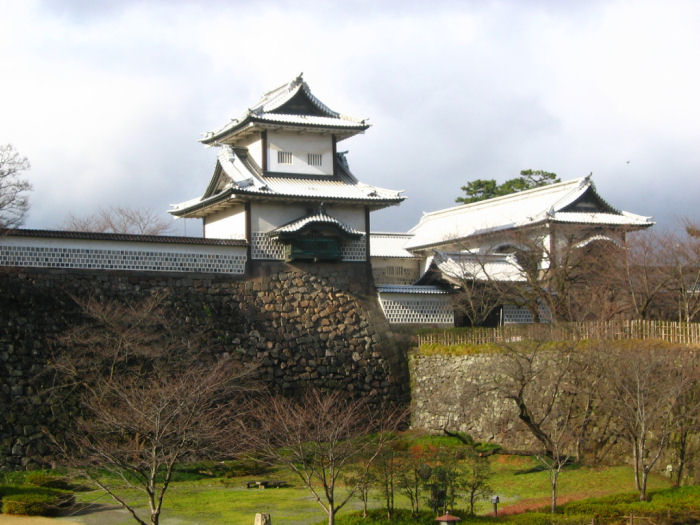 Well, I've received notification that my application was accepted, so it's official now: I'm going back to school! I'm going to be taking Japanese courses from Camosun College starting in September.
I've been wanting to take proper Japanese lessons for a few years now, but there is no place in town that offers them in the evenings or weekends. Since I work full time during the week, there really wasn't any options for me. I've seen the occasional Japanese mini course offered at a few organizations, but these didn't seem like very substantial programs. I want to learn Japanese properly, and not from a few hourly sessions.
So I talked with my boss at work and got the green light to take a few classes during the day as long as I come in and make up the missed time in the evenings or whenever. He actually encouraged me to do this sort of thing, which is a great change from my past employers. So starting in September, I will be taking one Japanese class per semester (which is only a couple hours a week).
I can't register until June, so hopefully there are no problems getting the single class I want, but I'm excited. There are 4 classes in total, spanning 2 years. Unfortunately, the classes are only offered in a sequence of semesters (each one is a prerequisite for the next) and they aren't offered in the summer time so I can't complete them any faster than the 2 year span. But that might be for the best since I don't want to over work myself too much.
Anyways, it has been about 6 years since I graduated, and I'm actually looking forward to being in school again. I love to learn, and I miss the whole school atmosphere. Mind you, it will be quite different this time as I will be working full time and only taking one class at time, but I'm still excited about it. Plus, I will finally start advancing my Japanese skills at a fast rate again. It's hard to learn yourself once you reach the stage where a lot of studying is required to progress. It's too easy to put off studying when you don't have a teacher, or assignment or test to push you forward. At least, I find it much easier to be motivated when I'm in a class with deadlines.
It will be great to be in classes again, and it's great that I can do this sort of thing while still working full time. It's nice to have the option to go back and take any courses I want, and I can't wait until September comes along. Maybe soon I will be able to know what my wife is saying when she yells at me in Japanese, haha. Watashi wa tanoshi mi!
All content ©
Graham Davis
2015 •
Subscribe

Latest Game Creation: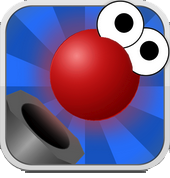 Latest DJ Velvety Mix: