Archives by Month - February 2007
Condos seem to be going up everywhere in Victoria. This isn't exactly new of course, but lately all of the prime downtown properties seem to be going the way of the condo. Whether it's the conversion of an old city building, or the construction of a brand new building on an old parking lot, this town is getting a ton of new condos.
I'm not sure how I feel about this. For one, condos look a lot nicer than parking lots or rundown buildings past their prime. On the other hand, new condos downtown cost way more than someone like myself could afford if I wanted to buy one, at least in my present state. As much as I enjoy living downtown, buying something new in this area is extremely pricey.
Some of these buildings look like they will be incredible, like The Falls that is being constructed down the street from me in the above photo. Others look like any other new condo, which is usually quite nice. But having lived in and rented a "newer condo" for the last year or more, I've had enough bad things happen to be turned off by it. The newer appliances and amenities are great, and living downtown where I can walk to work is awesome. However, Asuka and I have had enough annoyances to come to the decision that buying a newer condo is not for us, at least not at this point in our lives.
The strata councils at newer condos are annoying. They're constantly making rules to restrict your life. Plus, there are always people coming and going to check things in newer condos for warranty purposes, and having to be home from work to accommodate that is not cool. And of course, when we first moved in to our current place it was brand new and apparently things hadn't been tested yet. The people upstairs hadn't even moved in, but once they came and used their toilet, it leaked through the floor and into our washroom. We had to live with a giant heating fan blowing all day and night for a week after some dry-wallers came and redid our washroom (over multiple days). Let's just say that having people constantly in your home is annoying.
Let's not forget that as pricey as these new condos are, they are extremely small. I could never buy a place as small as what we are renting right now. However, being able to afford anything bigger requires a big pocket book.
That's not to say we can easily afford a house here either, because the Victoria housing market is ridiculously expensive in general. But we're going to try. Alternatively, if necessary, buying an "older" condo doesn't seem so bad. There are quite a few condos within the outskirts of the downtown area that are about 10-15 years old. They are cheaper and larger than the new ones. Additionally, the warranties will be expired and there won't be people coming and going all the time to check things. And of course, there will be people that have been using the toilet above you for years, so there's pretty much a guarantee it's not going to leak into your place the first time it's used. Also, older condos can be easily renovated and updated to be like new, which is nice.
But all of this is still a couple of years away for us. For now, we need to save like penny pinchers in the hopes we can afford something we like. In the meantime, we can wonder at the increasing amount of new condos popping up around town. They look nice, and I'm sure some of them are actually really cool to live in. But until I become rich, I'm stuck saving for something else.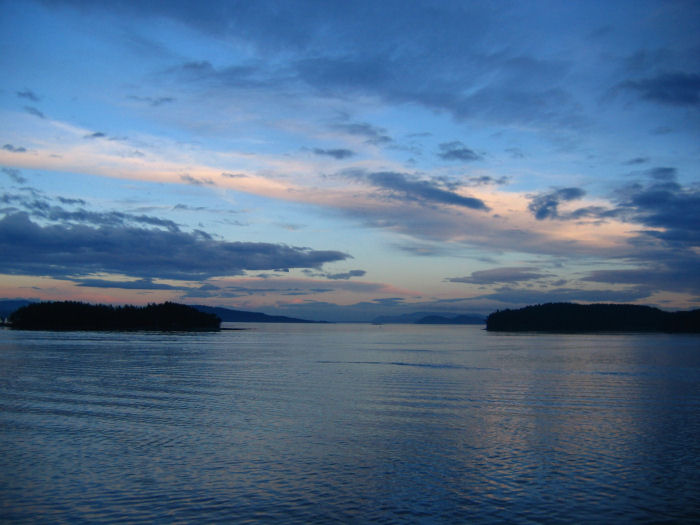 My trip to Vancouver was good. The PHP conference was interesting. There were a few really good talks and a bunch of less good ones, but I'm sure that's fairly standard at these sorts of things. Brock and I made the best of it though, and enjoyed some good food at a few different types of restaurants during the trip.
However, as fun as the big city is, it's always good to come home. I enjoyed staying right downtown, but I don't miss the traffic. All in all, the trip was well worth it though. I met some interesting people, it was a nice break from the usual, and I learned a few new things that we can apply to our current development process at work.
I seem to have picked up another cold on my way home though. My head is all stuffed up and my concentration is a bit foggy. Hopefully I can beat this one in a day or two. Feeling 100% would be nice for work on Monday, but I've already come to accept that my weekend will be semi-ruined thanks to this virus. It's time for some ColdFX.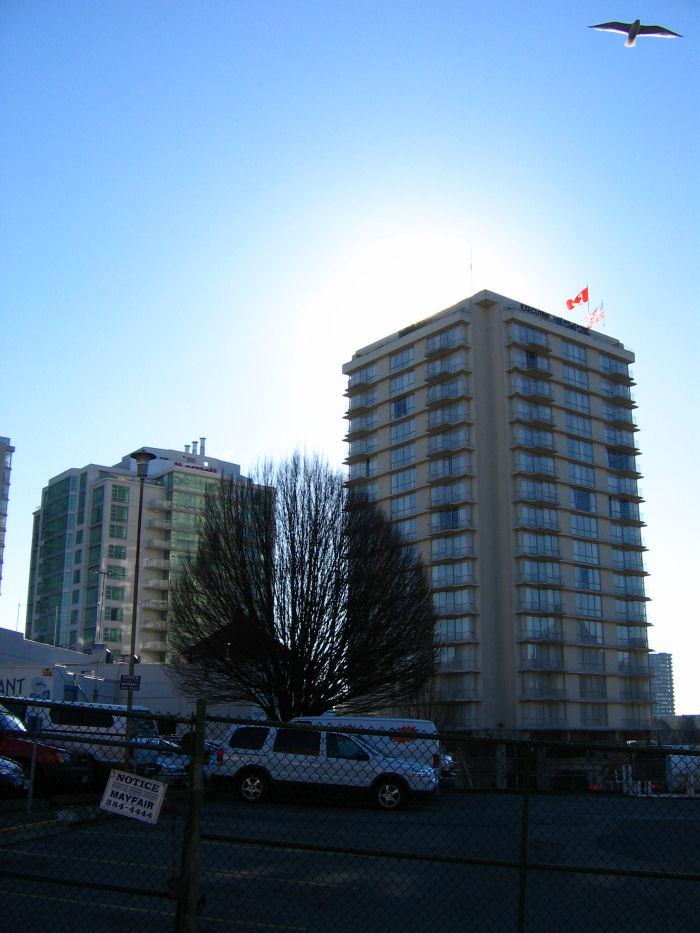 I'm taking a little trip next week. My work is sending me to Vancouver for a PHP conference. This will be my first paid work trip ever, I think. I'm going with a work buddy and it should be good fun. We'll be gone for 2.5 days and we'll have the chance to learn some cool new things about PHP. Hopefully we'll have a bit of time in the evenings to do something entertaining too.
Life is good right now, busy but good. I've been doing a lot of extra contract work these past few weeks, so I'm often mentally exhausted. However, I'm able to save a bit more for my eventual goal of buying a house or condo in the next couple of years. I've started going for runs again too, which is nice. I like getting a break away from the usual daily work and getting some physical work done. My endurance is horrible right now though. It's improving in small steps, but it's definitely nothing to write about for now.
Anyways, I'm looking forward to my trip, even though it's work related it will be a nice break away from the usual. Hopefully it goes well.
All content ©
Graham Davis
2015 •
Subscribe

Latest Game Creation: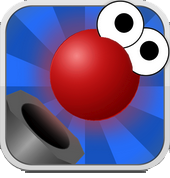 Latest DJ Velvety Mix: