Archives by Month - December 2006
Well, the holiday season is almost over and soon I will be returning back to work. I had a lot of fun this past week, and got to spend some good times with my family. As usual, this time off work has zoomed by way too fast and I wish I had a few more days to "recover" from my vacation.
Asuka and I spent Christmas morning at my mom's place and then spent part of the day over at my dad's. We had a huge dinner as usual, which left many leftovers to enjoy. The night before, Asuka cooked her very first big Canadian style dinner with a 4 lbs chicken with stuffing, potatoes, gravy and the whole works. It was a huge success and left us with even more left overs for me to devour this past week.
I got a bunch of great gifts over the holidays and would like to thank everyone again. I've been especially enjoying my new pillow which has given me many good sleeps, and my new camera memory card which allows me to take 4 times as many photos. My camera has actually been glitching out a bit lately, but I think I managed to fix the problem by cleaning the zoom lens mechanism following these instructions. The problems seemed to have stopped for now at least. Now I can continue on with taking tons of new pictures for the new year, and posting them here.
Asuka and I have had a great year together, and we are excited to continue on into 2007. We wish everyone happiness for the new year.
December has been good. We had some snow for a few days, which quickly turned to black silt on the sides of the road. But for a few days we enjoyed a white holiday season, which is pretty uncommon for Victoria.
During that cold week, the hot water boiler in my work's building broke down. Everyone was sitting at their desks typing away with tuques, scarves, jackets and gloves. I ended up buying a cheap fan heater for under my desk, and that warmed me up enough to get by without a jacket and extra clothing. That was a pretty rough work week until I got that heater, but it was entertaining anyhow.
We've had some fun little events at work to celebrate the season. We decorated our quads, enjoyed some holiday snacks with hot chocolate, Irish cream, cider, egg nog, rum, cookies and candy, enjoyed a holiday dinner event, and next week we'll be having a potlock lunch before the break. My family has also enjoyed some time decorating the Christmas tree, having a nice big roast beef dinner, and doing some Christmas shopping together. So all in all, it's been a pretty good month so far.
Today I will be braving the busy malls to get my last Christmas gift. Later this evening I'm going to a friend's bachelor party. Then later tonight I'm probably going to see Eragon with Asuka. Sunday I'll be hanging out with Men's Club, as we usually do once a week. Then it's just four more days before I have a 10-day break from work, which will include Christmas, lots of relaxing, enjoying some time with my wife (who's also done school for the semester), a New Year's party at Davin's, and whatever else happens to come up. So it promises to continue being an interesting December. Happy Holidays!
It's been a while since I last updated. I've been keeping busy with the usual work, side work, and playing on the Xbox 360 Live. I just recently got Gears of War, which prompted me to finally buy a year's membership to play games online. Previously, I was able to download demos, games and content via the 360 Live Marketplace, but I couldn't play against others. Gears of War was such a cinematic and fun single player game, but it was very short. Multiplayer is really where the longevity of that game is.
Additionally, I can now play my World Series of Poker and Tiger Woods Golf games online too. Actually most games coming out now have online play. Playing others around the world while sitting on my couch really is great. I'm so use to doing it on the PC, but for some reason it seems fresh and new when doing it with console style games. It really is the next generation of console gaming.
I was going to write a sort of editorial about my thoughts on the Nintendo Wii, Playstation 3 and Xbox 360 "console war" going on now. Being someone who isn't a die hard fan of any one system or company, I have a pretty clear view of what is good and bad about each console (at least I'd like to think so). So many editorials I've read on the web about this subject are clouded or tainted with the writer's personal affinity for one of the companies. Anyways, I thought writing an editorial would be an interesting blog entry, but I decided to write this regular blog post for now instead.
Reading all the current editorials has almost made me sick of the subject and all the opinions flying around. So I'll save my current thoughts for an editorial at a later time, instead of jumping into the jungle of current flame-baited discussions. However, I will say that I am currently very happy with my Xbox 360, and the Nintendo Wii is looking pretty interesting too. I'm also very content and excited about the current direction of next generation console gaming in general.
As I mentioned, I've been pretty busy lately with work, then coming home and doing more work, then spending a final few hours of the day having fun on Xbox Live. So I've been caught up in my little world for the last week or two. Christmas is sneaking up fast, and I need to start focusing on gift purchasing. I also have almost two weeks off work coming up soon. It will be nice to enjoy some chilled time off and bring in the New Year with friends and family. For now, it's time to return to my cycle of work, and maybe later some Xbox Live ;-).
All content ©
Graham Davis
2015 •
Subscribe

Latest Game Creation: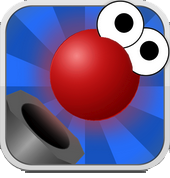 Latest DJ Velvety Mix: