Archives by Month - October 2006
It's been a while since I last updated. I've been pretty busy lately, although not with anything unusual. I just haven't found much time to make an update, and I also haven't had a lot of stuff to update about. However, I'm home from work sick today, so I thought I'd take some time to make this blog entry.
Last week I basically went through the regular routine. I worked in the day, did some contract work in the evenings, and I played some poker one night. The poker game was a bit larger than usual too, with 30 people playing from the start. I came in eighth. I started off well, but then had a few bad beats and was struggling to have enough chips for the blinds. It was fun playing in such a large game though, and exciting when the prize money totaled over $1000 (even if I didn't win any of it this time).
Fall seems to be whizzing by fast, and it's already only a week and a half before I leave to go to Montreal for a few days. I need to get my stuff in order for the trip, yet I'm not quite sure what I need to prepare. It's going to be cold there, that's for sure, so I should probably get my winter gear out of hiding. Other than that, I don't think there is much else to get ready. I have that feeling that there is something I need to remember for the trip, but I just can't figure out what. I'm sure it's just a feeling though, and nothing more.
Well, my head is starting to hurt, so I should probably take a pill and go back to bed. Maybe I'll dream of whatever it is I need to remember for my trip.
This weekend was a combination of the ordinary chores and work, coupled with a birthday dinner and visiting with my aunt, uncle and cousin. It was a good mix of the usual and the uncommon.
Saturday night we went out to the Rathskeller for Adam Weir's birthday. There were some 2 litre boots of beer being drunk, some schnitzels being eaten and of course an old guy serenading Adam with his accordion. That was lots of fun.
Sunday evening I went out to dinner with my sister, dad, Uncle Henning, Aunt Lauri and my cousin Sonya. It was nice to catch up with them and enjoy some food and stories. That was also lots of fun.
In between those fun times was the standard chores and work. Not a lot is going on lately besides the regular routine. I'm trying to save for our trip to the other side of the country next month. On November 9th, Asuka and I are flying to Montreal for a few days with my sister and mom. It will be my first time there and I've been wanting to go for a while.
It will be nice to use some of the French that I haven't really used since being in the French immersion program almost 10 years ago. I'm also looking forward to exploring the old town, doing some shopping, and checking out some deep house clubs. I understand the deep house music scene is pretty strong there. For now I'm just doing the standard weekly routine while trying to save for the trip.
The weather has been pretty dreary lately, but it's actually a nice change from the constant sun. There are always some flowers around town but you can definitely tell that the fall season is here. We had one last BBQ last night, choosing burgers as our final summer meal. Of course summer has been over of a while but it's only now starting to feel like fall.
I saw the Trailer Park Boys movie on Friday, which was hilarious as expected. I'm glad they didn't change the format in favour of some highly polished hollywood style movie. It felt like one long episode, which is how it should be for content like that. Anyways, if you enjoy the show you'll enjoy the movie.
This long weekend is all about relaxing and catching up on the small chores that need doing. I'll be cleaning around my place, and ironing some shirts and pants that have long needed it. The extra day will come in handy this weekend. Now it's time to get a coffee and get started.
All content ©
Graham Davis
2015 •
Subscribe

Latest Game Creation: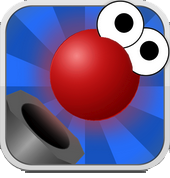 Latest DJ Velvety Mix: