Archives
Holy long time no update Batman! Have no fear,
Screenshot Saturday
is here! What's that you ask? I'll just paste exactly what the website describes it as: "
#screenshotsaturday is an initiative to promote sharing. To promote weekly progress, and to promote community feedback on projects in the game development scene
".
In a nutshell, game developers share one screenshot from their game every Saturday on Twitter with the #screenshotsaturday hashtag. The website will pickup all of those tweets and you can view a wide assortment of in-progress game shots there. This is great for many reasons, not least that it gives me a weekly excuse to post progress on my own blog! You see, this blog has been getting stagnant. I've been working on OddBall daily, for hours a day, non-stop. However, it's been two months since my last update about it on the blog. Unacceptable.
Part of the reason I started my
Home with House
podcast a few years ago was to encourage my lazy ass to DJ more often. A simple self-imposed schedule and repeating deadline did wonders in forcing me to spin records even when I wasn't entirely in the mood. In the end I was always happier after I made myself do it, I just had to make myself do it. So, with my new self-imposed weekly schedule of, at a minimum, posting a new screenshot of OddBall every Saturday on this here old blog, stagnation will be dealt a swift punch to the gut. Now that I've said it aloud in hyper-web-space, I have to stick to it, right?
OddBall #screenshotsaturday #1
All content ©
Graham Davis
2021 •
Subscribe

Latest Game Creation: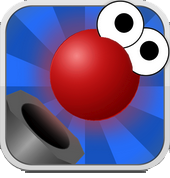 Latest DJ Velvety Mix: