Search Results
2 Search Results tagged "Serato":
I finally received my Serato Scratch Live package in the mail today. I ended up buying it brand new on Ebay from an authorized dealer (which means I also get the 3 year warranty). I got it for about...
Posted on Velvety Couch on August 26, 2007 7:52 PM
VEMF was awesome last weekend. Davin and the crew did a great job organizing everything this year. I hope that next year I'll be able to officially volunteer to help out more. I went to a few informative DJ...
Posted on Velvety Couch on August 8, 2007 8:32 PM
All content ©
Graham Davis
2015 •
Subscribe

Latest Game Creation: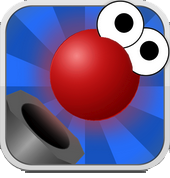 Latest DJ Velvety Mix: