Search Results
7 Search Results tagged "Podcast":
I've had quite a bit of feedback concerning my podcast mixes lately. The main suggestion I've been receiving is the request for higher quality mp3 versions of the mixes. I had originally settled on using a 128 kbps mp3...
Posted on Velvety Couch on August 25, 2009 9:20 PM
The weekend is finally here! What do you have planned for this weekend? I have a fair number of things in the works, including fun, work, more fun, some more work, and also some fun. My sister is visiting...
Posted on Velvety Couch on March 13, 2009 12:42 PM
This weekend the days will start staying brighter for longer. I like daylight saving time in the fall because we get that extra hour of sleep, but I'm no fan of losing that hour in the spring. The upside...
Posted on Velvety Couch on March 6, 2009 10:30 PM
I plan on doing some behind-the-scenes updates to this website over the weekend. I've been using an older version of MovableType to power my blog management ever since I started the blog back in 2003. I think I'm still...
Posted on Velvety Couch on March 29, 2008 12:39 PM
If you're reading this you've probably noticed the recent changes to this website. For starters, I've increased the width of the site and updated the layout to include a sidebar. The new sidebar will always display the most recent...
Posted on Velvety Couch on December 19, 2007 10:47 PM
On Wednesday, my latest mix was played on Proton Radio as part of this month's Pacific Front Sessions. For those of you that missed it, I will be posting that mix in my music section within the next few...
Posted on Velvety Couch on November 24, 2007 9:44 PM
I've been doing some updates to this website over the last couple days. Mostly it is back-end stuff that you won't notice, but it makes organizing and maintaining it much easier for me. For instance, I've added some more...
Posted on Velvety Couch on October 27, 2007 3:25 PM
All content ©
Graham Davis
2015 •
Subscribe

Latest Game Creation: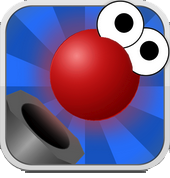 Latest DJ Velvety Mix: