Search Results
3 Search Results tagged "Jazz Festival":
JazzFest is awesome. I only wish that I went to more shows while it was on. I usually end up going to only 1 or 2 events, but they always rule. There are so many talented and fresh artists...
Posted on Velvety Couch on June 25, 2008 11:26 PM
June is a big month. Everyone has Father's Day to celebrate. I also have my dad's birthday, my wife's birthday and my anniversary. So it's been a busy few weeks - a fun few weeks. I haven't had this...
Posted on Velvety Couch on June 21, 2007 10:05 PM
I went on a walk taking photos around town today. It's been a while since I've gone out with the main purpose being photography, so it was nice to fool around with the camera without feeling rushed. It was...
Posted on Velvety Couch on April 14, 2007 7:22 PM
All content ©
Graham Davis
2015 •
Subscribe

Latest Game Creation: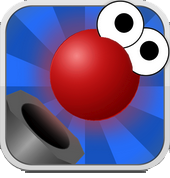 Latest DJ Velvety Mix: