Search Results
2 Search Results tagged "Japan":
This past weekend the Emperor Akihito and Empress Michiko of Japan were in Victoria. They are touring Canada to mark the 80th anniversary of diplomatic relations between Japan and Canada. They were staying at the Government House while in...
Posted on Velvety Couch on July 13, 2009 8:20 PM
Every few weeks Asuka and I head over to Fujiya to pick up some Japanese food. Often this includes ingredients for cooking curry, some bulk rice, various snacks, maybe a few Japanese magazines for Asuka, some fresh sushi, and...
Posted on Velvety Couch on March 11, 2009 8:11 PM
All content ©
Graham Davis
2015 •
Subscribe

Latest Game Creation: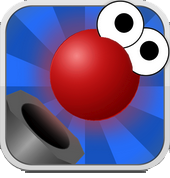 Latest DJ Velvety Mix: