Search Results
5 Search Results tagged "Gaming":
My last post mentioned that lately I have been enjoying reading some indie game blogs. I find the mixture of game development topics such as technology tips, indie game business strategies, game design discussion and homebrew community involvement very...
Posted on Velvety Couch on September 25, 2009 4:53 PM
It's been two weeks since my last blog update, that's not very good at all. However, the lack of updates has not been because of a lack of content to post. I've actually been quite busy. This past week...
Posted on Velvety Couch on May 16, 2009 11:42 AM
I saw a few interesting boats during my ferry ride to Vancouver. The GDC was hosted at the new Convention Centre built for the 2010 Olympics. The new centre has some nice views across the bay. The inside has...
Posted on Velvety Couch on May 16, 2009 11:39 AM
Next month I'm heading to Vancouver for the Canadian Game Developers Conference (GDC). This will be the first conference I've gone to on my own, paid for by myself and I'm really excited about it. I've been to a...
Posted on Velvety Couch on April 30, 2009 8:04 PM
The weekend is finally here! What do you have planned for this weekend? I have a fair number of things in the works, including fun, work, more fun, some more work, and also some fun. My sister is visiting...
Posted on Velvety Couch on March 13, 2009 12:42 PM
All content ©
Graham Davis
2015 •
Subscribe

Latest Game Creation: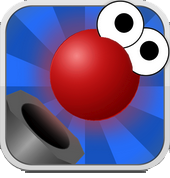 Latest DJ Velvety Mix: