Search Results
5 Search Results tagged "Condos":
Well it's been a while since my last update and I'm sure it seems like I've been hiding out from updating the website. But actually a lot has been happening in the last few months to keep me busy....
Posted on Velvety Couch on December 17, 2008 5:28 PM
It's time for another update. Things have been fairly busy in Graham land for the past few weeks. Asuka and I officially bought our first condo. We're really excited. At the same time we're a bit overwhelmed with all...
Posted on Velvety Couch on October 16, 2008 10:06 PM
Well, I think I've finally managed to put myself in 30 plus years of debt. It's not totally final yet, but I've pretty much bought a condo with Asuka (and no, it's not the building pictured above). We've been...
Posted on Velvety Couch on October 5, 2008 3:06 PM
The weather has been a bit weird lately. Bright and sunny days have turned to snow and then rain all in the time it takes me to walk home for lunch during a work day. Then other days of...
Posted on Velvety Couch on January 30, 2008 10:01 PM
Condos seem to be going up everywhere in Victoria. This isn't exactly new of course, but lately all of the prime downtown properties seem to be going the way of the condo. Whether it's the conversion of an old...
Posted on Velvety Couch on February 27, 2007 11:01 PM
All content ©
Graham Davis
2015 •
Subscribe

Latest Game Creation: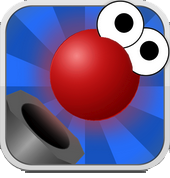 Latest DJ Velvety Mix: