Search Results
5 Search Results tagged "Chris Botti":
As Davin so profoundly wrote in my blog comments, "Whassup"? Well, that is a good question. I've been meaning to update the old blog for a few weeks now, and everytime I go to do it,...
Posted on Velvety Couch on July 14, 2007 12:49 PM
June is a big month. Everyone has Father's Day to celebrate. I also have my dad's birthday, my wife's birthday and my anniversary. So it's been a busy few weeks - a fun few weeks. I haven't had this...
Posted on Velvety Couch on June 21, 2007 10:05 PM
I went on a walk taking photos around town today. It's been a while since I've gone out with the main purpose being photography, so it was nice to fool around with the camera without feeling rushed. It was...
Posted on Velvety Couch on April 14, 2007 7:22 PM
Last night's Chris Botti concert at UVIC was amazing! Not only is Chris such a talented musician and performer, but the band he has is incredible too. The guitarist, drummer and pianist all had many solos throughout the show,...
Posted on Velvety Couch on September 24, 2006 11:13 AM
I'm going to a concert this weekend. My first concert in years (not counting small bands and events at clubs). It's also my first concert of this kind of music. I'm pretty excited. Can you guess who I'm going...
Posted on Velvety Couch on September 22, 2006 1:32 PM
All content ©
Graham Davis
2015 •
Subscribe

Latest Game Creation: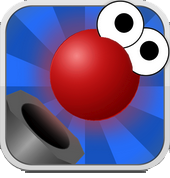 Latest DJ Velvety Mix: