Search Results
7 Search Results tagged "Unity3D":
My goal with Oddball development this month was to start adding more eye candy and presentable graphics to the game. Up until last month, pretty much everything in Oddball was placeholder art. I've always had a strong vision of...
Posted on Velvety Couch on February 29, 2012 7:05 PM
Much of the work I've been doing on OddBall lately has to do with the in-game console. I should first describe a bit about my design of this game world in order to explain the purpose of the in-game...
Posted on Velvety Couch on January 19, 2012 5:57 PM
Happy New Year everyone! I've had quite a good break this holiday season and have managed to accomplish a lot, hopefully you've all had a successful holiday break as well. Having had 2 weeks off work at the end...
Posted on Velvety Couch on January 5, 2012 6:28 PM
This is an early alpha screenshot with placeholder graphics - it is not representative of the final game. While developing my current iPhone game I've encountered many design decisions and limitations that are important to consider for this platform....
Posted on Velvety Couch on December 23, 2009 10:49 PM
My last post mentioned that lately I have been enjoying reading some indie game blogs. I find the mixture of game development topics such as technology tips, indie game business strategies, game design discussion and homebrew community involvement very...
Posted on Velvety Couch on September 25, 2009 4:53 PM
What is Bank Shot? It has nothing to do with actual banks. As mentioned in my last post, Bank Shot is the working title of the iPhone game I am currently working on. About 4 months ago I started...
Posted on Velvety Couch on September 24, 2009 5:27 PM
Moving forward with my independent video game development, I've recently spent a decent amount of time researching different game engines. It didn't take me long to find and become impressed with the Unity3D game engine. This fully customizable 3D...
Posted on Velvety Couch on June 2, 2009 9:55 PM
All content ©
Graham Davis
2020 •
Subscribe

Latest Game Creation: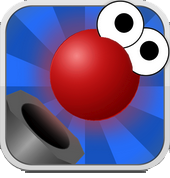 Latest DJ Velvety Mix: