Search Results
3 Search Results tagged "Unity3D":
My goal with Oddball development this month was to start adding more eye candy and presentable graphics to the game. Up until last month, pretty much everything in Oddball was placeholder art. I've always had a strong vision of...
Posted on Velvety Couch on February 29, 2012 7:05 PM
Much of the work I've been doing on OddBall lately has to do with the in-game console. I should first describe a bit about my design of this game world in order to explain the purpose of the in-game...
Posted on Velvety Couch on January 19, 2012 5:57 PM
This is an early alpha screenshot with placeholder graphics - it is not representative of the final game. While developing my current iPhone game I've encountered many design decisions and limitations that are important to consider for this platform....
Posted on Velvety Couch on December 23, 2009 10:49 PM
All content ©
Graham Davis
2021 •
Subscribe

Latest Game Creation: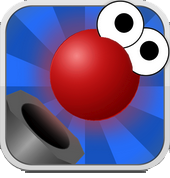 Latest DJ Velvety Mix: