Search Results
2 Search Results tagged "Gaming":
My last post mentioned that lately I have been enjoying reading some indie game blogs. I find the mixture of game development topics such as technology tips, indie game business strategies, game design discussion and homebrew community involvement very...
Posted on Velvety Couch on September 25, 2009 4:53 PM
Next month I'm heading to Vancouver for the Canadian Game Developers Conference (GDC). This will be the first conference I've gone to on my own, paid for by myself and I'm really excited about it. I've been to a...
Posted on Velvety Couch on April 30, 2009 8:04 PM
All content ©
Graham Davis
2020 •
Subscribe

Latest Game Creation: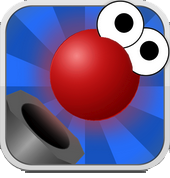 Latest DJ Velvety Mix: