Search Results
4 Search Results tagged "DJing":
My DJ gig at Whitebird went well last week. I was spinning for about 2.5 hours and had a lot of fun. I'll probably be DJing there again sometime soon, but no definite arrangements have been made yet. I...
Posted on Velvety Couch on August 27, 2008 8:39 PM
It's been a while since I've posted a new photo entry, and I have quite a few photos stocking up now. In the last few weeks I've taken about a thousand photos at various events around the city. I've...
Posted on Velvety Couch on August 10, 2008 5:56 PM
Hot off the heels of photogroffee session number one, I've gone on another such adventure. This time Caroline came along with Davin, Richard and I. It was Remembrance Day,...
Posted on Velvety Couch on November 16, 2007 8:55 PM
Well, my new podcast is taking a bit longer to put together than I originally thought. So it's probably going to be a full week or two before the first one is ready...
Posted on Velvety Couch on November 10, 2007 9:51 PM
All content ©
Graham Davis
2020 •
Subscribe

Latest Game Creation: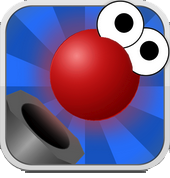 Latest DJ Velvety Mix: