Archives
Over the past few months Asuka has been slowly growing her herb and vegetable garden on our balcony. She's really been enjoying the process, and I've really been enjoying the fresh salads. Every two or three days we can pick enough lettuce and other greens to make one or more large salads, as well as enough extra vegetables for burgers and stir fries. Between that, the occasional strawberry and the seemingly endless supply of herbs, Asuka's new hobby has turned into quite a bountiful summer for her relaxation and for my appetite.

Our cat Mary has also been enjoying the garden because she has been tasked as the official garden bug chaser. While we are 4 floors up, our balcony is close to some trees and we also get plenty of wind so the bugs never seem to have trouble finding their way to Asuka's precious plants. Luckily Mary's hunting instincts enable her to be quite the vigilant protector. As a reward she gets to chew on some greenery (which is ontop of any juicy bugs she manages to catch and eat). So aside from the plants and pots encroaching on my BBQ space a bit, our balcony garden has been very popular this summer.

Asuka's garden currently has quite an assortment of edible plants including many native vegetables and also some Japanese herbs. She will soon be switching focus to some different vegetables that are better suited for the upcoming winter weather. We might also invest in a small greenhouse type enclosure so she can continue harvesting the useful summer plants like lettuce all year round. So far her garden is managing to get a lot of productivity out of only a tiny bit of space. My only worry aside from the continuously shrinking balcony space, is that our balcony doesn't suddenly decide to give in under all this extra weight.
All content ©
Graham Davis
2015 •
Subscribe

Latest Game Creation: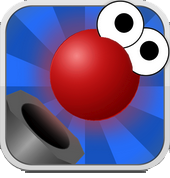 Latest DJ Velvety Mix: