Archives
All
that talk
the other day about daylight saving time giving us more sunshine sure seems stupid now. On the first day of "more sunshine" it snowed again. I don't think I'm alone in being sick of all the snow this year.
I have this morning off work because the roofing people are meant to come and put our balcony roof back on. They've been planning on doing this for a few weeks now, but it keeps getting delayed because of rain. Finally they decided to make an appointment with me for this morning so they could complete the work "rain or shine". I don't think they anticipated snow though. When they didn't show up at 9 am as planned, I figured they weren't going to come today. But now I can hear them on the roof walking around and making noise. I'm not sure if they still intend to work on my balcony today, but if they don't do it soon I'm going to have to leave for work. It looks like I'll have to take yet another half vacation day later this week.
I'm making the most of this morning off work by updating the website. I've now completed the addition of searchable tags for my mixes (the tags are used for music genres). They're listed as the "vibe" of each mix. I had to update
Movable Type
to version 4.2 so I could evaluate MTTags inside of my blog entries for this new change. But the upgrade was fairly painless because I was only updating from version 4.1. I also added a bit more graphical flare to the mix posts by means of a new download button. I have similar graphical updates planned for other buttons too, but they'll have to wait for later.
I'm also enjoying watching the end of season 4 of
The Wire
this morning. I can't get enough of this show. I'm going to be sad when I finish season 5 because that is the end of the series. Hopefully I'll have something new to watch by then.
I've been playing with Mary (our cat) this morning too. She's now freaking out about all the noise on the roof. It's pretty funny. She's standing at the window watching the snow all peaceful like, then jumping and running around when a loud noise comes from the roof. Very entertaining. It's too bad I can't work from home every morning.
All content ©
Graham Davis
2012 •
Subscribe

Latest Game Creation: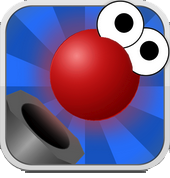 Latest DJ Velvety Mix: