Archives
Well, I think I've finally managed to put myself in 30 plus years of debt. It's not totally final yet, but I've pretty much bought a condo with Asuka (and no, it's not the building pictured above). We've been looking at buying for about 10 months now, and it's taken a while but we finally found the right place and managed to squeak the right price from the seller. I'm still a little nervous of the whole mortgage thing and owing so much money, but well, I've gots to live somewhere right?

We'll be putting in new carpets and possibly hardwood floors, and doing some painting among other smaller things. But otherwise the place is looking good. We will have good sunlight and views from the South facing windows, and it's on the top floor so we don't have anyone above us making noise. It also allows pets, so we can finally get a cat to join our family. Best of all, it's actually more than double the size of our current place, so I can finally have a proper place to put all my clothes and things. Hopefully I can fit my couch in the place too.

Anyways, I've got a long week ahead of me full of inspections, paperwork, mortgage stuff and generally just contemplating this humongous purchase. Like I said, it's still not totally final yet, so it could still fall through. But I'm going to have to start doing some cleaning around my current place soon, just in case. For now I'm going to relax and continue feeling both excited and terrified at the same time.
All content ©
Graham Davis
2012 •
Subscribe

Latest Game Creation: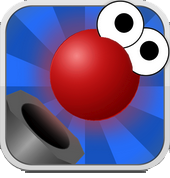 Latest DJ Velvety Mix: