Archives
It's been a while since I've posted a new photo entry, and I have quite a few photos stocking up now. In the last few weeks I've taken about a thousand photos at various events around the city. I've finally had the chance to go through them and pick out some of my favourites.
In taking these photos I've been experiencing more problems with my camera lately. I've actually been having some issues with it for months now, but a few new issues have started happening this summer. For one, the LCD screen has been displaying weird artifacts. Also sometimes when I turn the camera on it will display an error and automatically turn itself off. Focusing has been difficult at times too. These are just another sign that I need to finish saving for that new Canon 40D camera and buy it already!
In other news, I've been putting together some DJ demos to hand out to various loungy places around town. I'd like to start playing out more and the timing for it seems right for me at this point. I played for
Davey's
birthday dinner at Whitebird Lounge last month along with
Davin
and it was a lot of fun. I gave them one of my demos and have lined up another gig for later this month. So I'll be DJing some jazzy deep house tunes at the Whitebird Lounge on August 20th. If you're interested, come on down and have a bite to eat and enjoy some drinks and the atmosphere. I will be playing from 8pm-11pm.
Anyways, there has been lots happening this summer in Victoria, such as
Luminara
,
VEMF
, the British Columbia 150 year anniversary festivities, and a few other such events. So here are a few photos from the last few weeks of my summer.
All content ©
Graham Davis
2015 •
Subscribe

Latest Game Creation: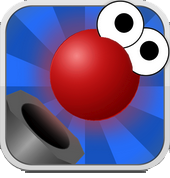 Latest DJ Velvety Mix: