Archives
JazzFest is awesome. I only wish that I went to more shows while it was on. I usually end up going to only 1 or 2 events, but they always rule. There are so many talented and fresh artists that I would never otherwise see or hear, and I really need to find more people to go to JazzFest shows with me. Tonight I went to see the Jerrold Dubyk Quartet with my dad at Hermann's Jazz Club, and it was great!
This was my first time at Hermann's. I've always liked jazz, but I've never found the opportunity to check out this club before. I walk by it a lot and get the impression that it is filled with ancient white guys who belong to some private jazz club. But it's actually pretty cool. If I were to imagine a cool jazz club, I would envision brick walls lined with autographed jazz artist photos, a dark room with tons of tables with candles, patrons drinking beer, and a small stage setup for musicians. That's basically what this bar is, so it fits the bill nicely.
The group we saw tonight was very enjoyable. They're from Calgary and they played some great original and grooving jazz jams. With a bass guitar, a keyboard/pianist, drums and a lead saxophonist, they played mostly upbeat and funky tunes with some great solos. The jazz pianist (pronounced "juazz" with a silent "j" according to the movie Anchorman) was especially awesome with some great soul and emotion put into his slamming solos. It can be very satisfying to hear those keys hit hard in beat with the rest of the song. I bought the band's CD because of this, and was slightly disappointed to see that the live pianist I saw tonight (Tom King I believe) was not the pianist featured on the CD. The CD tunes are still great though.
Anyways, I left the club in an upbeat and motivated mood, that will hopefully carry over to my work day tomorrow. It's great leaving a show like that and feeling revitalized and fresh. My only regret is not bringing my camera again. Sometimes you just want to enjoy the evening without carrying around a camera and worrying about it, but other times you find some awesome photo opportunities that you regret missing. Tonight was definitely the latter. On top of that, on my way home I walked by the downtown library and saw a Chinese guy practicing kung fu. He was doing the full on kicks and flips on the brick walkway and it looked really cool with the floodlights behind him and his shadow dancing along the bricks. This would have been another awesome photo opportunity, but I had to suffice with just witnessing it and taking some mental photos. In any case, I had a great time and thank my sister Ashley for buying me the JazzFest tickets for my birthday. Nice choice!

All content ©
Graham Davis
2015 •
Subscribe

Latest Game Creation: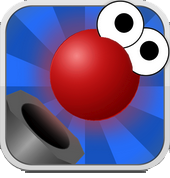 Latest DJ Velvety Mix: