Archives
Hot off the heels of photogroffee session number one, I've gone on another such adventure. This time Caroline came along with Davin, Richard and I. It was Remembrance Day, and we got some great shots of the armed forces firing shots in the Inner Harbour.
We also walked around the boardwalk to Fisherman's Wharf and got some nice photos of some seals being fed. I've done this walk many times with my camera, but every time I seem to get some different photos. It was a pretty cold day and I think we stopped for coffee and tea three times throughout the adventure.
One of my online radio DJ gigs that I mentioned last week has sort of fallen through. Basically the guy running it doesn't seem to be well organized and I don't want to put any more effort into doing it if I can't be given proper information about the show. Anyways, my friend Davin, who is an excellent DJ, producer and has his own music label, does a monthly mix release on Proton Radio called Pacific Front Sessions. Pacific Front Recordings is the name of Davin's label, which he runs with Justin Humber.
Each month their online radio show features a mix by the one of them, along with a guest mix. So this month I am doing the guest mix for their show. It should air on Proton Radio next Wednesday at 3pm EST time, and then go into their "on demand" archives. I will also be posting the mix on this site sometime next week, in my music section as usual. My podcast show is also still in the works. I've been pretty busy lately, including making this mix for the upcoming radio show. But the podcast show is still going to happen - it won't be long now!
All content ©
Graham Davis
2015 •
Subscribe

Latest Game Creation: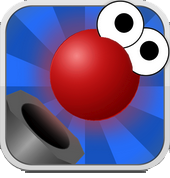 Latest DJ Velvety Mix: