Archives
Well, my new podcast is taking a bit longer to put together than I originally thought. So it's probably going to be a full week or two before the first one is ready to release. That's not to say I haven't been working on it though. I've been tinkering on the logo quite a bit actually. Usually when it comes to art, I'm almost always unhappy with my own work. I think a lot of people are like that with their own work though. But I think I've finally got something good to go with for this logo. I've also been putting together some topics to discuss in the first podcast, along with finalizing a tracklist for the deep house mix.
There's more to setting up all the elements for a brand new podcast than I originally thought. But once I get the first one out the door, the rest should be much easier. I just want to make sure I do things right the first time.
Last weekend I went on a photogroffee adventure with Davin and Richard. That's right, a coffee and photography adventure. We ended up going across the Johnson Street bridge and checking out the new Dockside Green area. The photos above are some of my favourites from the excursion. I was fooling around with some over exposure settings for some of them, and I think they turned out alright. I'm going on another photogroffee session tomorrow, so I may have some more photo postings before the first podcast appears on the site.
Recently I've also begun learning to make my own music on the computer with Reason. Davin has been giving me some starter tutorials and I'm really keen to start extending my creative music outlet. Maybe sometime in the near future I'll have some completed new songs to mix into my regular DJ mixes.
So, the new podcast is still on its way and I've begun to learn how to create my own songs - something that should compliment my DJing nicely. I also might be making a new deep house mix for a radio station in the near future, but that's still uncertain. Either way, there's lots of new musical stuff on the way!
All content ©
Graham Davis
2015 •
Subscribe

Latest Game Creation: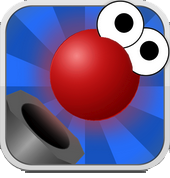 Latest DJ Velvety Mix: