Archives
As Davin so profoundly wrote in my blog comments, "Whassup"? Well, that is a good question. I've been meaning to update the old blog for a few weeks now, and everytime I go to do it, I can't find any new photos to use, or I can't find anything to write about, or both.
But enough is enough! I've done plenty of things in the past weeks to write about. Let's see, where to begin. Asuka and I went for lunch and tea at Abkhazi Garden, I went to see Chris Botti live with my dad, I saw three FIFA U-20 World Cup games cheering for Japan each time, a bunch of us went to Vista 18 for the Canada Day fireworks, and there must be a few other fun things I've forgotten in there. It goes without saying that all of those things were awesome!
So now summer is like half over, but there is still lots to do. Next month I am taking a week or so off work to do pretty much nothing! And I'm really exciting to be doing nothing! I'll probably be going over to the PNE Fair in Vancouver for a couple of days with Asuka, but other than that I'm just going to relax and enjoy this awesome weather we've been having. The Victoria Electronic Music Festival is also coming up really soon, and that is an event I've enjoyed every time. As usual, Davin is one of the organizers of VEMF so he's going to be really busy. But I'll be enjoying the festivities on the dance floor and from within the beer gardens.
Shortly after that is the Great Canadian Beer Festival in Victoria. And that's always an important Men's Club event. With so many fun activities coming up, I'll try my best to keep this site updated. I'm sure I'll have lots to write about!
All content ©
Graham Davis
2015 •
Subscribe

Latest Game Creation: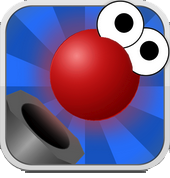 Latest DJ Velvety Mix: