Archives
A while ago I noticed that if I searched Google for "Graham Davis", this website didn't even show up in the results. At least, I didn't see it on the first five pages and I gave up after that.
So, I started updating this website so it better displays that name. If you hover over the menu links they now have the website title and my name in them. The "about" page link is now renamed to my name. I also made a few other changes to the site to increase the number of times it refers to Graham Davis. But so far I haven't noticed any difference on Google.
I also purchased a second domain name that points to this website. So now you can access this site from the usual www.velvetycouch.com or www.grahamdavis.net. My name with dot com was already taken, and if you check out that website, it's just parked with nothing really there. But maybe I can snatch that domain up when their use of it expires. Maybe, we'll see how lucky I get with that.
But the big thing that will help this website rank higher on Google is more websites linking to it and refering to Graham Davis. The more links there are that point here, the more important Google thinks it is. So, if you have a website, please give me a link and I'll do the same for you in my "links" section.
Hopefully some of these changes start to show a difference. I know it can take some time before the Google web spiders re-process this site, but it would be nice to see some improvement soon. I hope to someday make it onto the front page when searching Google with my own name. A search for "Velvety Couch" already returns this website as the number one result. The dot com domain and obscure name probably helps make that happen. The number two result is usually an online ad for a used... you guessed it, velvety couch.
All content ©
Graham Davis
2012 •
Subscribe

Latest Game Creation: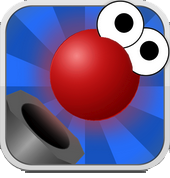 Latest DJ Velvety Mix: